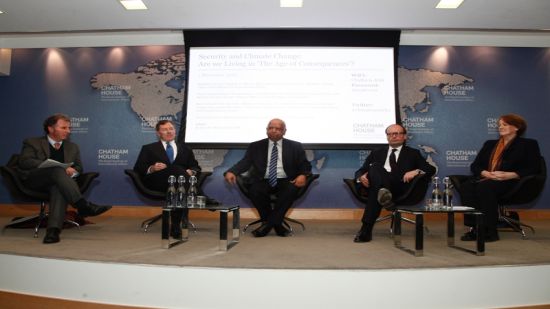 President BIPSS, Major General Muniruzzaman (Retd). was invited to speak at the Royal Institute of International Affairs - Chatham House in London. Chatham House also organised a special screening of a forthcoming documentary 'Age of Consequences' in which he is also featured. General Muniruzzaman in his capacity as the Chairman of the Global Military Advisory Council on Climate Change (GMACCC) briefed a group of parliamentarians at the House of Commons. The meeting was chaired by Lord Robathan former State Minister for Defence. Subsequently he also took part in another briefing/consultative meeting with the Chair of the Defence Select Committee Dr. Julian Lewis MP at the House of Commons. He also met the Lead Negotiator for Energy and Climate of the European Union at the UNFCC. General Muniruzzaman along with other members of GMACCC met senior scholars and experts from the Royal United Services Institute for Defence and Security Studies [RUSI] and discussed on issues of Climate Change and its impact on global security.

During this visit General Muniruzzaman was interviewed by BBC World News Television for their primetime show 'Global'. He also held an extensive consultative meeting with a team of senior editors at the Economist and was interviewed by the 'China Dialogue'. GMACCC is a consultative body of over 30 retired General and Flag officers drawn from across the world. GMACCC advises governments, the UN, NATO, EU and other international organisations on the security implications of Climate Change. GMACCC under the stewardship of General Muniruzzaman has been a significant voice in major climate negotiations including COP 21 in Paris in 2015.

A delegation of senior scholars from the Guandong Institute of International Strategies (GIIS) visited BIPSS on Thursday 01 December. The visiting GIIS delegation interacted with researchers from BIPSS on various research themes and issues of global and regional import. The GIIS delegation were also briefed on the research agenda of BIPSS and its various activities. GIIS is a think tank affiliated with the regional government of Guandong and undertakes research and analysis on strategic, security and connectivity issues.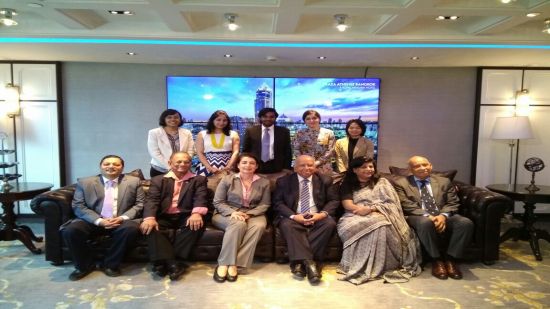 President BIPSS, Major General A N M Muniruzzaman, ndc, psc (Retd), attended the planning meeting of the Consortium of South Asian Think Tanks [COSATT] in Bangkok, Thailand. COSATT is a network of leading think tanks in South Asia and undertakes policy study and analysis of major South Asian issues. BIPSS is a founding member of the network and has contributed to its wide range of studies and publications.
The thematic area of COSATT study 2017 will be the Youth of South Asia. The planning meeting was attended by Heads of Member Think Tanks of COSATT.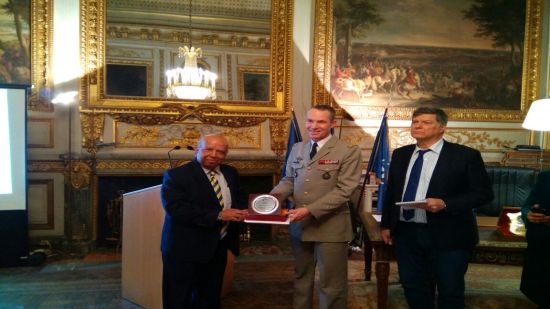 President BIPSS, Major General Muniruzzaman, ndc, psc (Retd) attended a special programme on Climate Security at the Institut de Haute Etudes de la Defense Nationale - IHEDN (French Defence University) at the Ecole Miitaire in Paris for the past two weeks. The agenda included major issues of climate change and security that has an impact on national security and international stability. The programme had an In depth discussion and deliberation focused on critical issues such as climate induced resource conflict, water security, energy security, migratory movement etc.
General Muniruzzaman presided over the Committee on Climate Migration and International Security. The programme was attended by senior level delegates from Asia and the Middle East. The timing was also significant as it coincided with the period when the Paris Climate Agreement came into force,
It may be mentioned that President BIPSS is the Chairman of Global Military Advisory Council on Climate Change (GMACCC). In that capacity he also attended COP 21 in Paris last year. Many of his international publications on the subject were used in the programme as reference reading. Cimate Security is also one of the key research areas for BIPSS.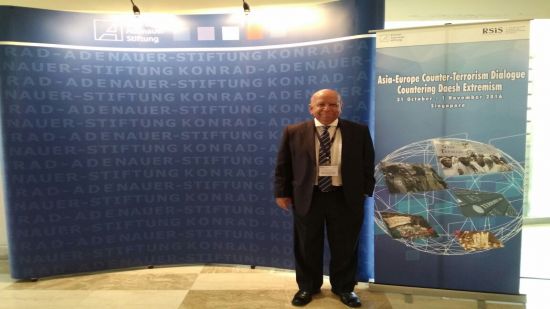 President BIPSS, Major General Muniruzzaman, ndc, psc (Retd). attended the 'Asia Europe Dialogue on Counter Terrorism' in Singapore last week. The dialogue was hosted by the noted German foundation Konrad Adenauer Stiftung. The track 1.5 dialogue discussed the emerging threat landscape and its strategic implications for Asia and Europe. It stressed on the need for enhanced cooperation between the two regions.
General Muniruzzaman chaired the important panel on South Asia. The dialogue was attended by the Deputy Prime Minister of Malaysia, Deputy Foreign Minister of Afghanistan, ministers from Singapore and other countries, senior government officials, and policy and subject matter experts.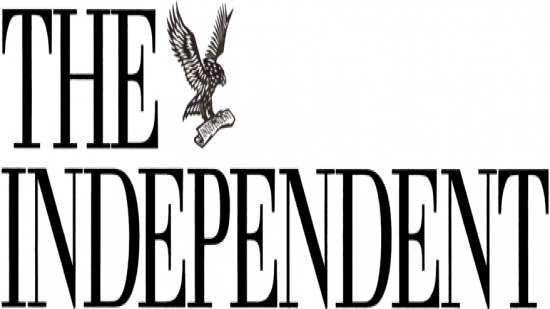 An article featuring an interview with President BIPSS, General A N M Muniruzzaman has been published in the Independent, an esteemed Newspaper in the United Kingdom. In the article, the President shared his analysis, that Climate Change wars are coming, which can result in millions of climate refugees. He added, environmental changes have forced people to relocate themselves historically, so proper strategies and policies need to be formulated to meet the security impacts of climate change. He emphasized on the importance to work out an "international understanding and mechanisms" to enable mass movements of people to take place peacefully.

To read more, please follow the link; Click Here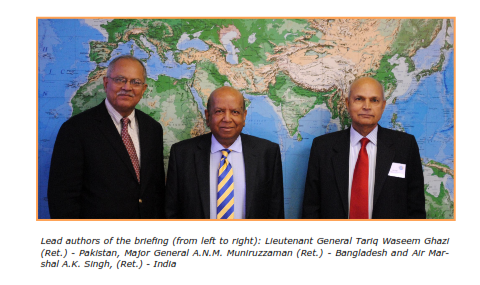 Bangladesh Institute of Peace and Security Studies (BIPSS) has published a Global Military Advisory Council on Climate Change (GMACCC) report titled "Climate Change and Security in South Asia". It is jointly authored by the Chairman and Members of the organization. The report was released by GMACCC earlier in The Hague.The authorsof the report are Major General A.N.M. Muniruzzaman (Ret.) (Bangladesh), Lieutenant General Tariq Waseem Ghazi (Ret.) (Pakistan) and Air Marshal A.K. Singh (Ret.) (India). South Asia is considered one of the most vulnerable regions in the face of climate change threats. The report carries significant analysis of the threat posed by climate change to South Asian region.

GMACCC is an international body of experts comprising of serving and retired Generals and Admirals from over 30 countries and its affiliated institutional members. GMACCC has global footprint and works with governments and all major International Organizations including UN, NATO, ARF and other organizations. It may also be mentioned that President BIPSS, Major General A.N.M. Muniruzzaman is the current Chairman of GMACCC.