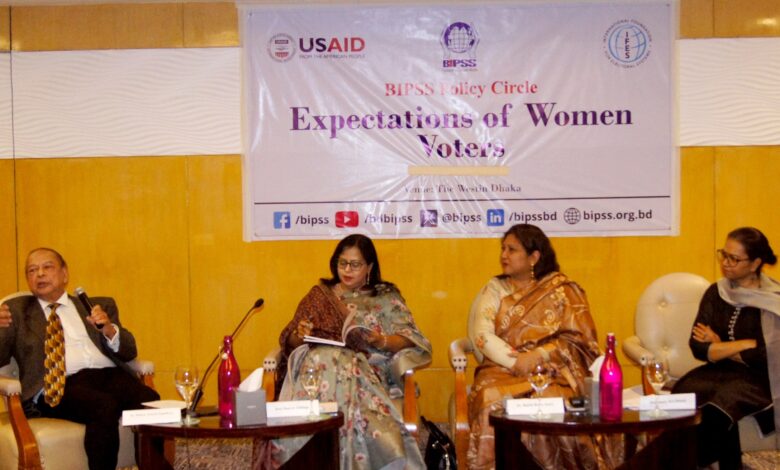 Expectation of Women Voters
Bangladesh Institute of Peace and Security Studies (BIPSS) in collaboration with IFES and USAID organized a policy circle titled 'Expectation of Women Voters' last Thursday at The Westin, Dhaka. The engaging discussion centered on the women voters' expectations with distinguished speakers, Kazi Nasreen Siddiqa, Founder President and Executive Director, Education and Cultural Society; Ms Shameem Ara Sheuli, Country Representative of InterNews Bangladesh; and Dr Nadia Binte Amin, Chairman, TARA Foundation.
The moderator of the discussion, Dr. Iftekhar Ahmed Chowdhury, former Foreign advisor of the Government of Bangladesh and a distinguished Fellow at BIPSS, set the tone for the event by emphasizing the historical significance of women's right to vote. Kazi Nasreen Siddiqa highlighted the diverse expectations of women voters, influenced by culture, norms, and geographic locations. Ms. Shameen Ara Sheuli focused on the challenges faced by women voters in the country. Dr. Nadia Binte Amin shared insights from a study conducted in a small village, revealing common expectations of women voters.
The interactive session of the event covered critical issues affecting women's participation in politics.
Diplomats based in Dhaka, former Ambassadors, representatives from international organizations, academician, and students attended the event.
Expectation of Women Voters