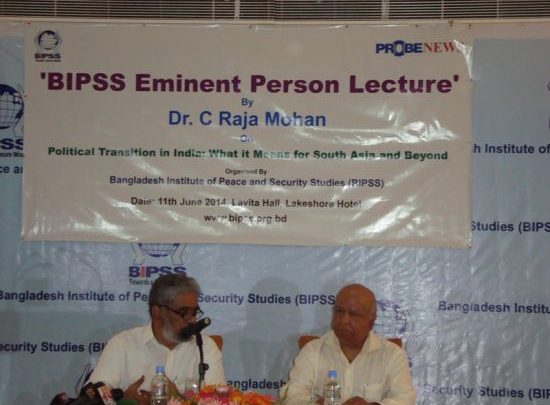 BIPSS Eminent Person Lecture
Dr. C Raja Mohan, Distinguished Fellow and Head of Strategic Studies at the Observer Research Foundation (ORF) in New Delhi, delivered BIPSS 'Eminent Person Lecture' on June 11. During his lecture, he envisioned the probable implications of the recent political transition in India. Dr. C Raja Mohan points out that Modi's regime will reconstruct the relationship with its neighbors. Going beyond South Asia, Modi government will also engage with the Asia-pacific region.
The programme was presided over by President, BIPSS, Major General A N M Muniruzzaman, ndc, psc, (Retd)'. The lecture was attended by the academics, former diplomats of Bangladesh, foreign diplomats, members of civil society, and the media persons and youth.