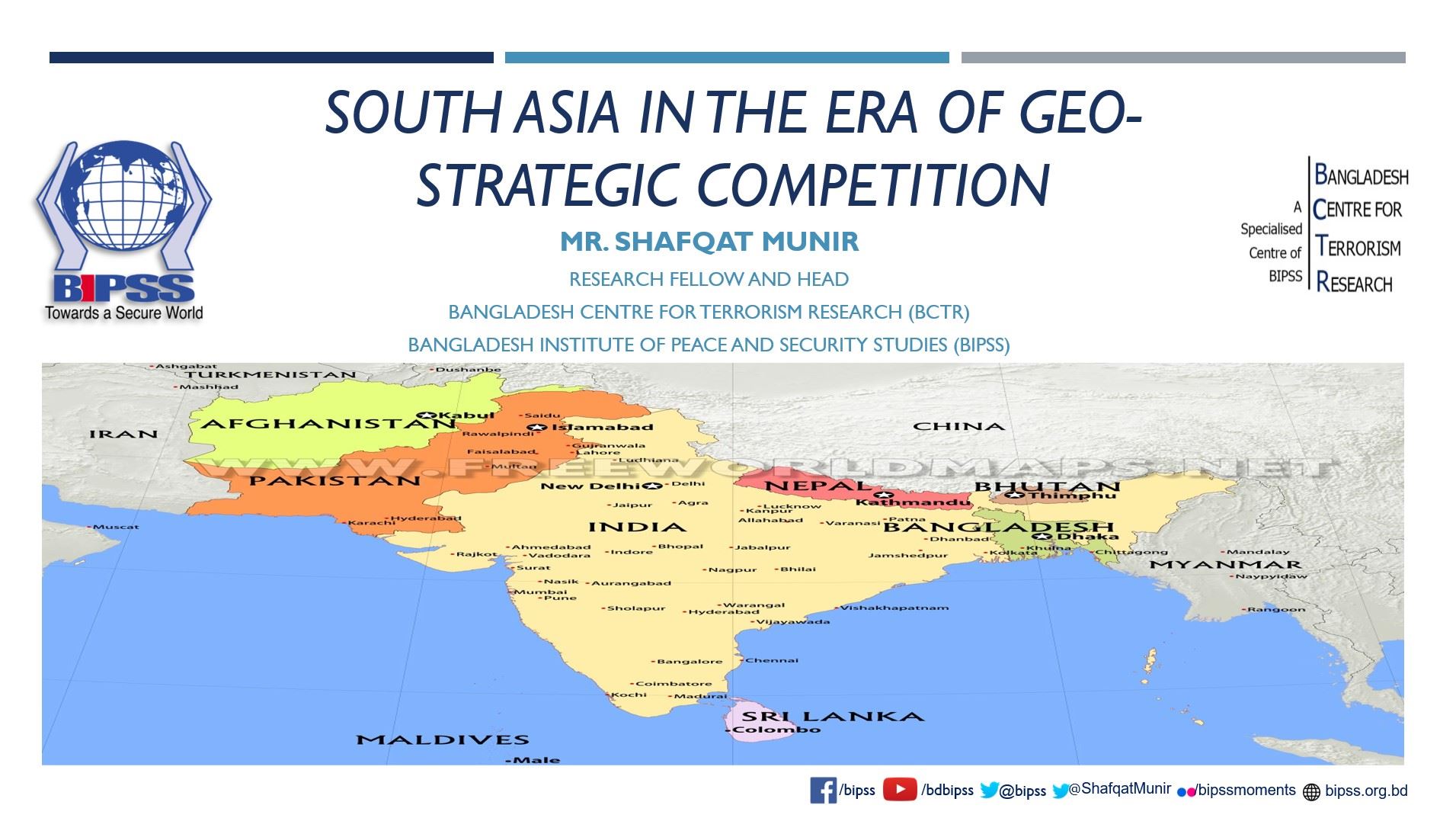 South Asia in the era of Geo-Strategic Competition?
Bangladesh Institute of Peace and Security Studies(BIPSS) and Elcano Royal Institute, Spain has been working together for many years and recently they have come up with their first joint webinar as a part of the ongoing webinar series with them on the theme, titled "South Asia in the era of Geo-Strategic Competition?", with a diverse group of distinguished participants and eminent experts of the topic.
The event was graced by the presence of His Excellency Ambassador Francisco Benitez, Spanish Ambassador to Bangladesh. The session was moderated by Dr. Charles Powell, Director of The Elcano Royal Institute and the Keynote presentation was presented by the Speaker, Mr. Shafqat Munir, Head of Bangladesh Centre for Terrorism Research (BCTR) and Research Fellow, BIPSS.
In the session, the plethora of new challenges that are brought upon with the post-COVID scenario, the emerging global geostrategic trends that have taken place in South Asia and how it will navigate the geo-strategic scenario in the post-COVID time among the countries of South Asia were highlighted. Our Keynote Speaker also stressed on the need for regional cooperation, conflict resolution mechanism, addressing climate change and other plausible recommendations concerning the options the region faces in the unfolding circumstances.