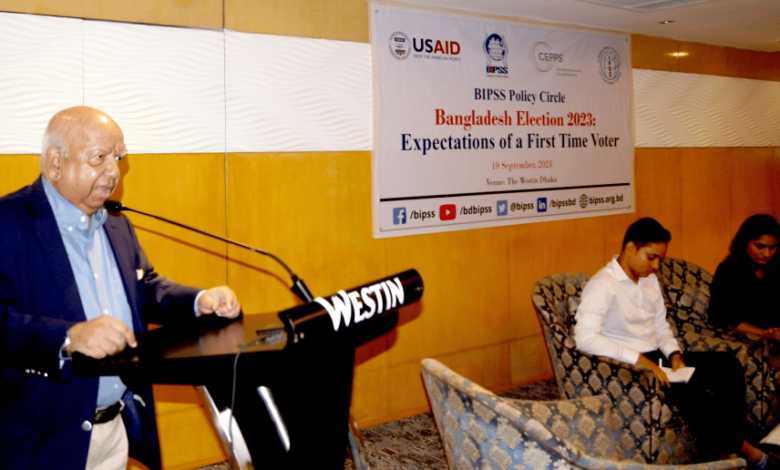 Bangladesh Election 2023: Expectations of a First-time Voter
Bangladesh Institute of Peace and Security Studies (BIPSS) recently organized a Policy Circle in collaboration with USAID, IFES AND CEPPS on the topic, 'Bangladesh Election 2023: Expectation of a First-time Voter' at the Westin, Dhaka. The discussion was moderated by BIPSS President ANM Muniruzzaman, ndc, psc, (retd). The youth panelists of the discussion were Mr Abdullah Al Sayed, Training Coordinator, Micro-Governance Research Initiative (MGR); Ms Mahpara Chowdhury, General Secretary of International Association of Business Communicators (IABC), BRAC University and Mr. Mehedat Amin Siddique, former President of IABC.
The attendees of the event included former Bangladeshi Ambassadors, representatives of international organizations and students. The youth panelists brought light to the challenges and hopes of the first-time youth voters for the upcoming Bangladesh Election. The policy discussion ended with lively interactive session.
Bangladesh Election 2023: Expectation of a First-time Voter