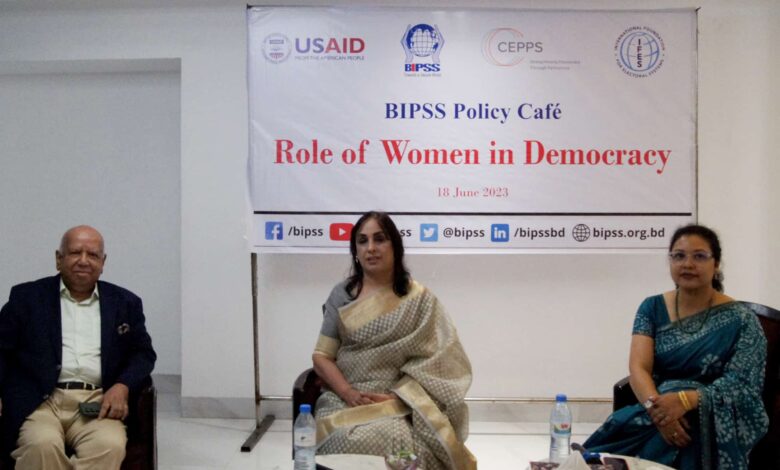 Role of Women in Democracy
Bangladesh Institute of Peace and Security Studies (BIPSS) recently organized a Policy Café in collaboration with USAID, CEPPS, and IFES at the Hotel Bengal Blueberry, Dhaka on 'Role of Women in Democracy.' The event was moderated by Major General ANM Muniruzzaman, ndc, psc, (retd), President of BIPSS. The opening remarks of the event was conveyed by Mr Shafqat Munir, Head of BCTR and Senior Fellow, BIPSS. The expert panelists of the event were Ms Ayesha Kabir, Head of English Web, Prothom Alo and Dr Marufa Akter, Chair and Assistant Professor, Department of Global Studies and Governance, Independent University Bangladesh.
The event was attended by diplomats, defense personnel, academicians, activists and students. The discussion explored the power of women's participation, leadership, and empowerment in political decision-making processes. The challenges women face was acknowledged, and the speakers delved into the progress made while recognizing the work that lies ahead to achieve true gender equality in governance. The discussion ended with an engaging interactive session.
Role of Women in Democracy