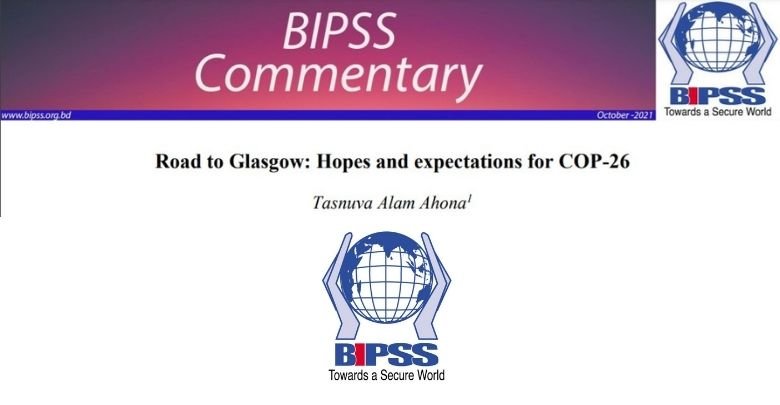 Road to Glasgow: Hopes and expectations for COP-26
COP26 in Glasgow will be pivotal in shaping the course of climate change actions in the coming years. A lot depands on it's success and the international community is looking with expectations at the outcome of this summit.
Tasnuva Alam Ahona, Research Intern at BIPSS writes an analysis on the implications of the upcoming COP26 conference at Glasgow which focuses on how it predicts the future of the world regarding climate change.