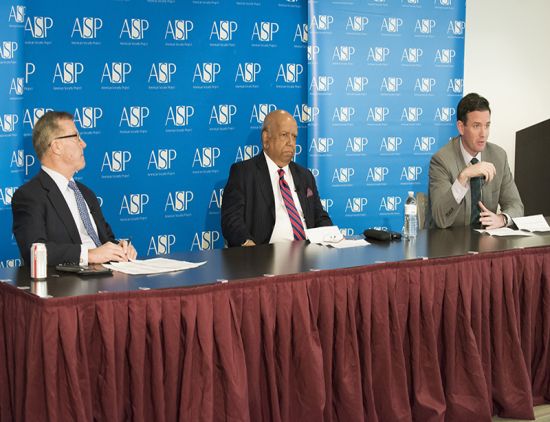 President BIPSS Speaks on Climate Security in Washington DC
Climate change will cause large scale displacement of human habitation. This will destabilize many countries and regions as millions of people become climate refugees. This is now well understood to be an international security issue and needs to be addressed on an urgent basis.
To discuss this and other climate related issues, the American Security Project (ASP) invited BIPSS President Major General Muniruzzaman (Retd) to speak at an event in Washington DC titled "Migration and Security in the Age of Climate Change". In his address to the audience Gen Muniruzzaman highlighted the grave danger that climate change impacts pose to international security specially form large scale migration and what needs to be done to address the challenge. He also addressed in a separate event at the Fellows Programme, with participants drawn from US government and other international agencies.
American Security Project (ASP) is a Washington based national security think tank which was founded by Secretary John Kerry and Secretary Chuck Hagel. It may be mentioned that Gen Muniruzzaman is the Chairman of Global Military Advisory Council on Climate Change (GMACCC).