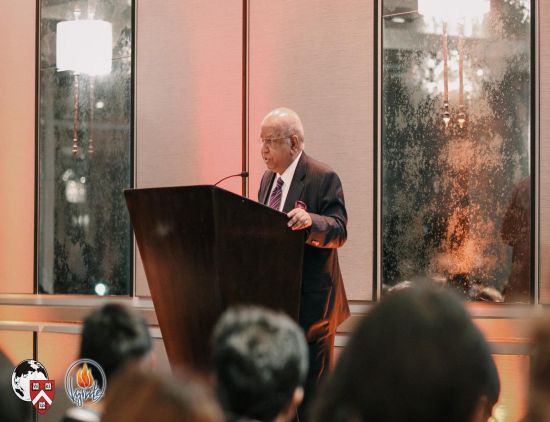 President, BIPSS Speaks at Harvard Conference on International Affairs
President BIPSS, Major General Muniruzzaman (Retd) delivered a Keynote address at the Harvard International Affairs Conference 2019. This flagship annual conference was held at Harvard University and was attended by graduate students from the university and young professionals from around the world. General Muniruzzaman's Keynote was titled "Living in the Age of Change" and he highlighted the fundamental changes taking place in the international system which are transformative in nature. He also emphasised on the importance of the need to adapt and adjust at all levels.
The address was followed by a lively discussion with the audience. He now joins a select group of people who have been keynote speakers in previous Harvard Conferences. It may be mentioned that General Muniruzzaman is an alumnus of the John F Kennedy School of Government (HKS) at Harvard University where he attended the US-South Asia Leadership Engagement Program.