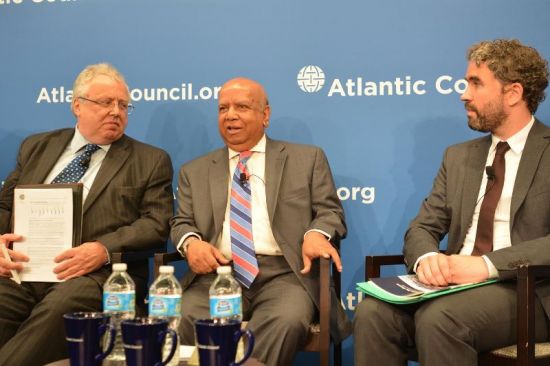 President BIPSS attends Climate Change Brief in US Senate
President BIPSS, Major General A N M Muniruzzaman, ndc, psc [Retd]. was invited by the Delegation of the European Union [EU] to the United States to speak at a major Climate Change policy discussion in Washington DC recently. The event was held on the occasion of Climate Diplomacy Day. A policy discussion was held at the Atlantic Council and drew a large audience comprising of policymakers, academics, think tank representatives and members of the press. General Muniruzzaman spoke alongwith an experienced panel of policy experts on the need of addressing key security concerns related to climate induced conditions.
General Muniruzzaman also participated in a special briefing at the US Senate on the subject hosted by Senator Edward J Markey. The briefing was attended by experts, congressional staffers and policy planners. The briefing also focused on the need to make the upcoming COP in Paris a success. He later spoke to the US media on the whole process. It may be mentioned that General Muniruzzaman is currently the Chairman of the Global Military Advisory Council on Climate Change [GMACCC].