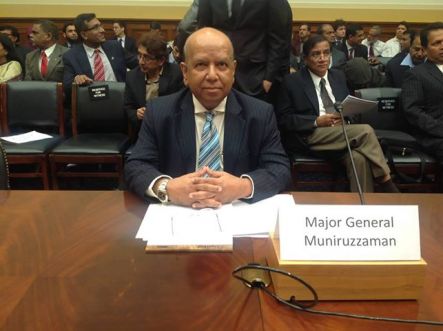 Hearing on Bangladesh's Political Situation in the United States, 20 Nov 2013
President BIPSS, ANM Major General Muniruzzaman (Retd) testified at the Congressional hearing on Bangladesh on 20 November, 2013. The hearing held under the auspices of the Foreign Affairs Committee of the US House of Representatives was entitled 'Bangladesh in Turmoil: A Nation on the Brink'. It covered various politico-security aspects of the current situation in the country.
The hearing was attended by the Ambassador of Bangladesh to the United States, other officials from the Bangladesh embassy in Washington, officials from the State Department and various US government agencies, members of the press and the Bangladeshi diaspora in the United States.
General Muniruzzaman was the only witness from Bangladesh who was invited to testify at this hearing.