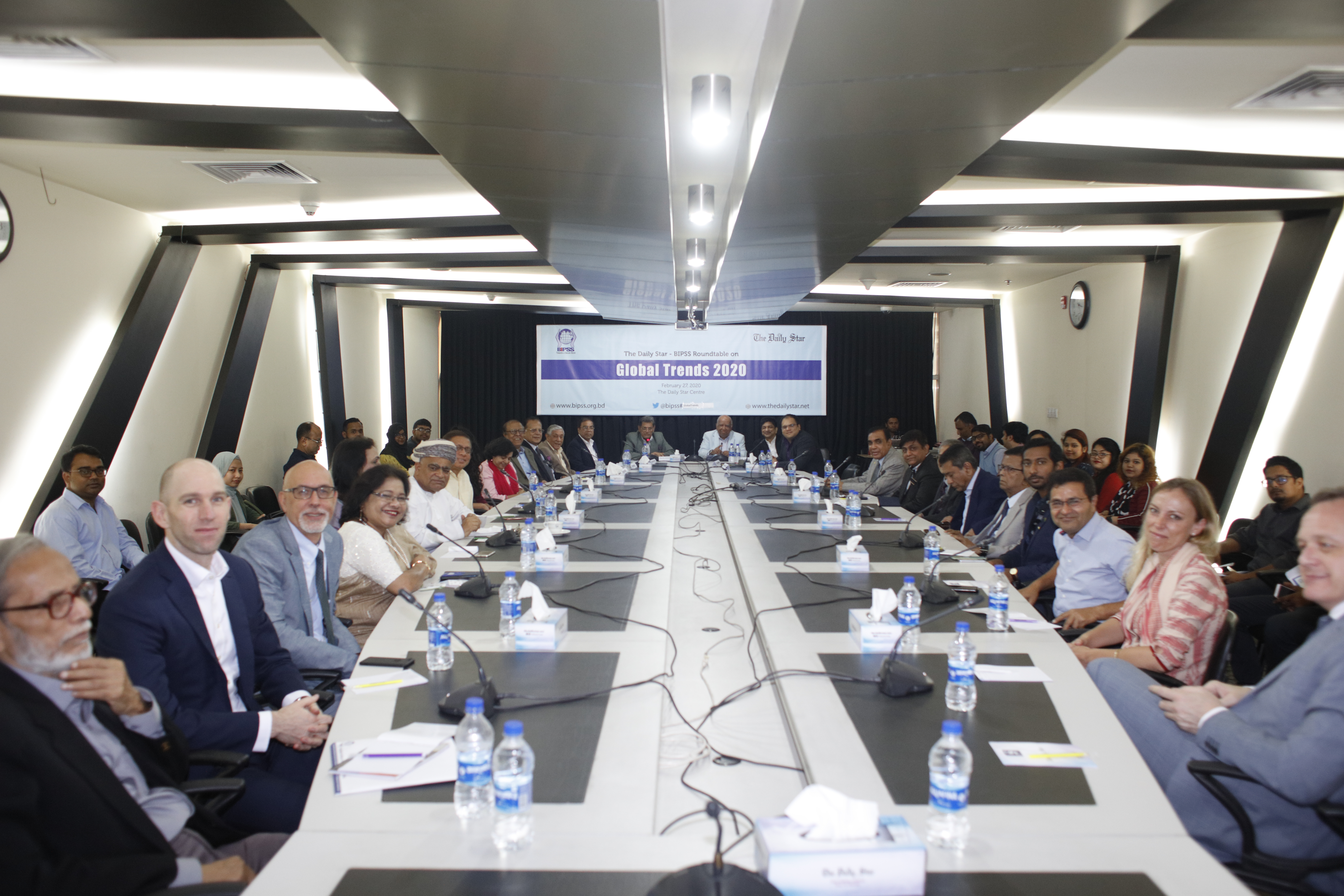 BIPSS recently organized a roundtable titled 'Global Trends 2020' in conjunction with The Daily Star. It is part of an ongoing series of events which started in 2019. The roundtable focused on the following themes:
a. Strategic Trends and Global Risk
b. Geopolitical Trends
c. Geo-economic Trends
d. Technological Trends
The attendees included diplomats, academics, journalists, students, retired senior civil servants and Flag Officers and representatives of the strategic community in Dhaka. The participants at the roundtable discussed on ongoing shifts in the international system and key trends including fourth industrial revolution, rise of populism and the economic impact of COVID 19 among other issues. The roundtable was moderated by President, BIPSS Major General Muniruzzaman (Retd).