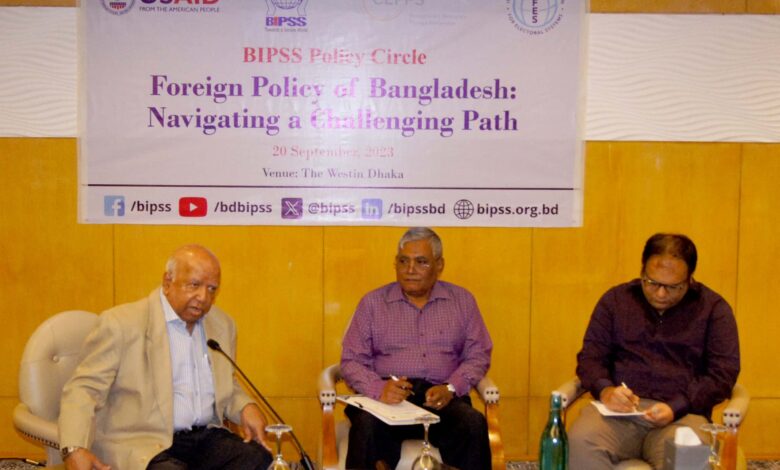 Foreign Policy of Bangladesh: Navigating a Challenging Path
Bangladesh Institute of Peace and Security Studies (BIPSS), in collaboration with USAID, IFES, and CEPPS, recently organized a policy circle titled 'Foreign Policy of Bangladesh: Navigating a Challenging Path'at The Westin, Dhaka.
The expert panelists for the discussion were: Air Vice Marshal Mahmud Hussain (retd), former Ambassador and a distinguished expert at Bangabandhu Sheikh Mujibur Rahman Aviation and Aerospace University (BSMRAAU); and Mr Parvez Karim Abbasi, Assistant Professor, Department of Economics, East-West University. Major General ANM Muniruzzaman, ndc, psc (retd), President of BIPSS, moderated the discussion.
The panelists reiterated that foreign policy process in any country is not a static process, it is a dynamic process which needs constant updating and moderation. Bangladesh has different interests with different global powers. In this new emerging world order, neutrality may not be an option for too long.
The discussion was followed by an interactive session. Diplomats based in Dhaka, former ambassadors, representatives from international organizations, academician, and students attended the event.
Foreign Policy of Bangladesh: Navigating a Challenging Path