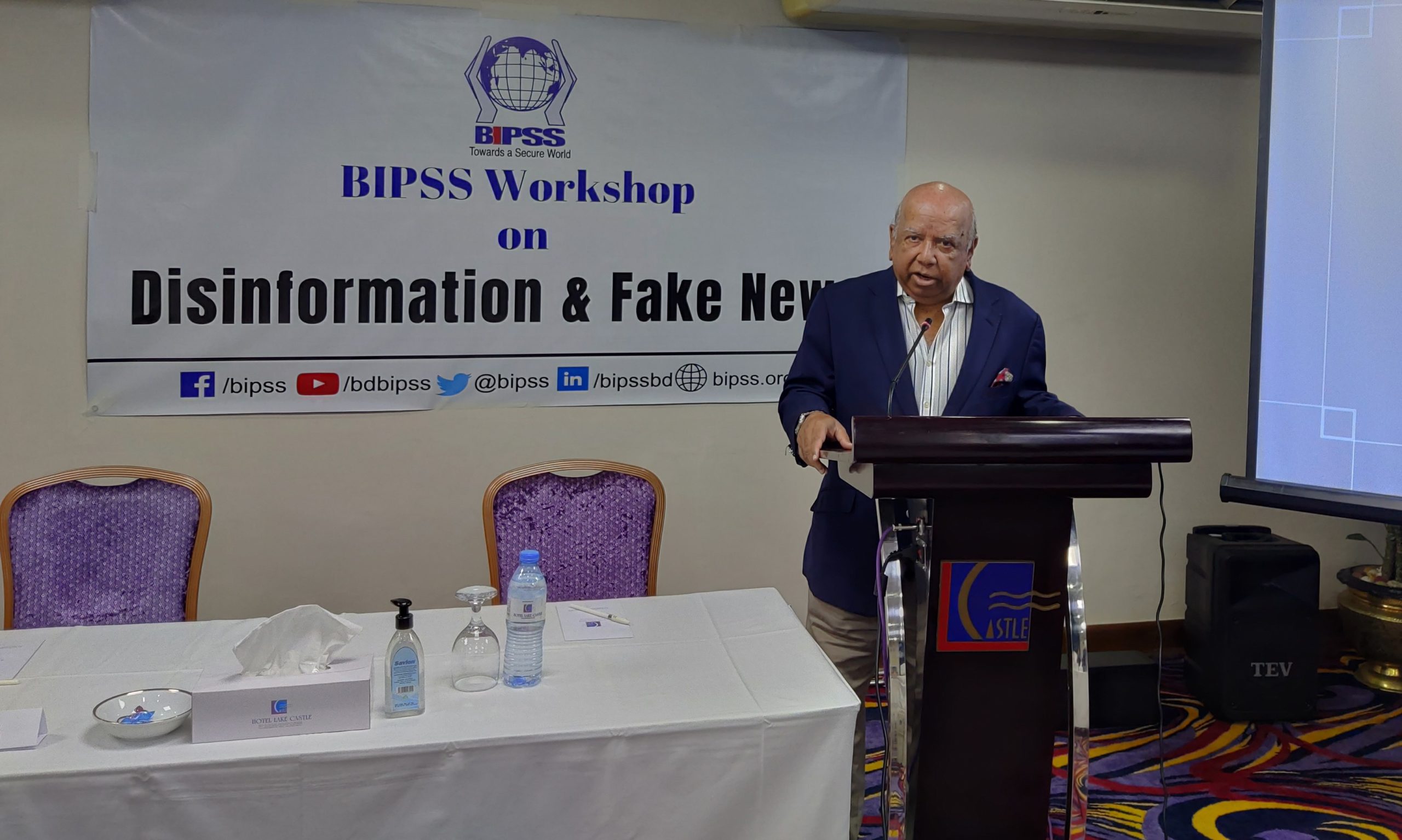 Disinformation and Fake News
Understanding the impact of Disinformation, Misinformation and Fake News is crucial in today's security landscape. As part of its endeavour to gain a deeper understanding into these issues, BIPSS recently organised workshops on Disinformation and Fake News targeted at youth participants drawn from various universities. The presentations were delivered by Ms. Ayesha Kabir, Consulting Editor of Prothom Alo English, Mr. Masud Chowdhury, Senior Lecturer, Department of Media and Communications at Independent University of Bangladesh.
The speakers highlighted the challenge emanating from disinformation and fake news in today's context. They also talked about the need to be discerning while using social media. The speakers also touched upon the growing threat of influence operations using social media and the need for policy formulation to tackle the challenge. BIPSS will continue to study this subject and organise more events in future.
Disinformation and Fake News