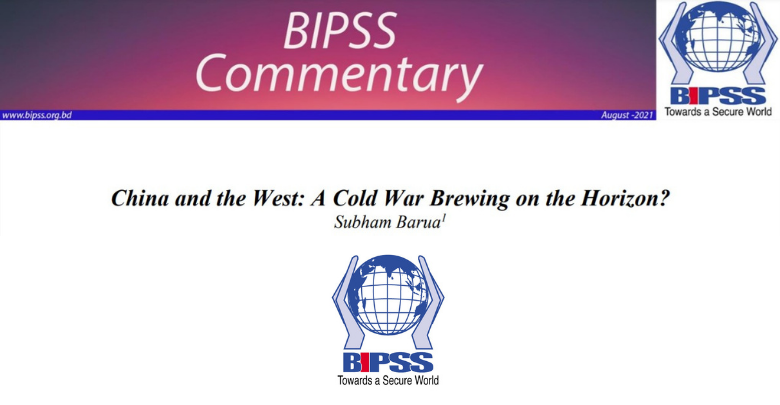 China and the West: A Cold War Brewing on the Horizon?
The strategic competition between the US, its allies and China has seen a remarkable increase in the past few years. The announcement of the B3W infrastructure plan at this year's G7 summit, coupled with NATO's shift in accepting China as a new adversary, clearly shows a continued trajectory of increased competition. As a result, an important question has been looming at large: is this the start of a new Cold War?
In his commentary, BIPSS Research Intern Subham Barua analyzes the recent developments in the strategic competition between China and the West. The write-up observes three key areas – an ideological struggle for governance, alliances & partnerships, economic cooperation – and attempts to conclude if interactions between the two sides can accumulate into a Cold War scenario.