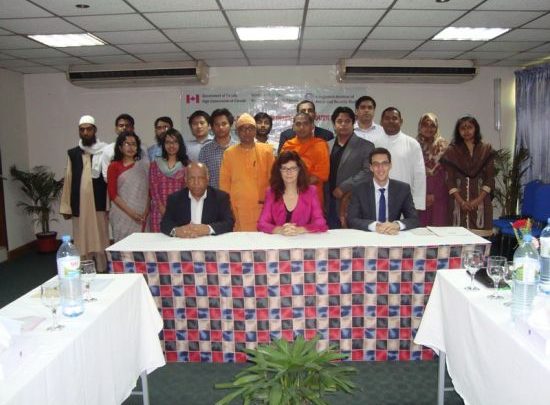 BUILDING SOCIAL HARMONY: INTERFAITH YOUTH DIALOGUE
Bangladesh Institute of Peace and Security Studies (BIPSS) arranged a youth dialogue titled "Building Social Harmony: Interfaith Youth Dialogue" on 10th March, 2014. The aim of this dialogue was to find out the general position of each faith, in the present time, in relation to other faith based communities, state and society and inter-communal relations in Bangladesh. The state of religious minorities, the probable remedies of their worries and ways to enhance social harmony in Bangladesh were also discussed. A press release about the dialogue would be made and a summary of the dialogue would be published in BIPSS website and also be disseminated to concerned stake holders.
The day long dialogue was held at hotel Lake Castle, Gulshan, Dhaka. H.E Heather Cruden, the Canadian High Commissioner in Bangladesh had attended the dialogue as Chief Guest. President, BIPSS Major General Muniruzzaman (Retd), some BIPSS researchers and four theologians/clerics from four major religions were also present in the dialogue in addition to the youth participants from various faiths in Bangladesh.