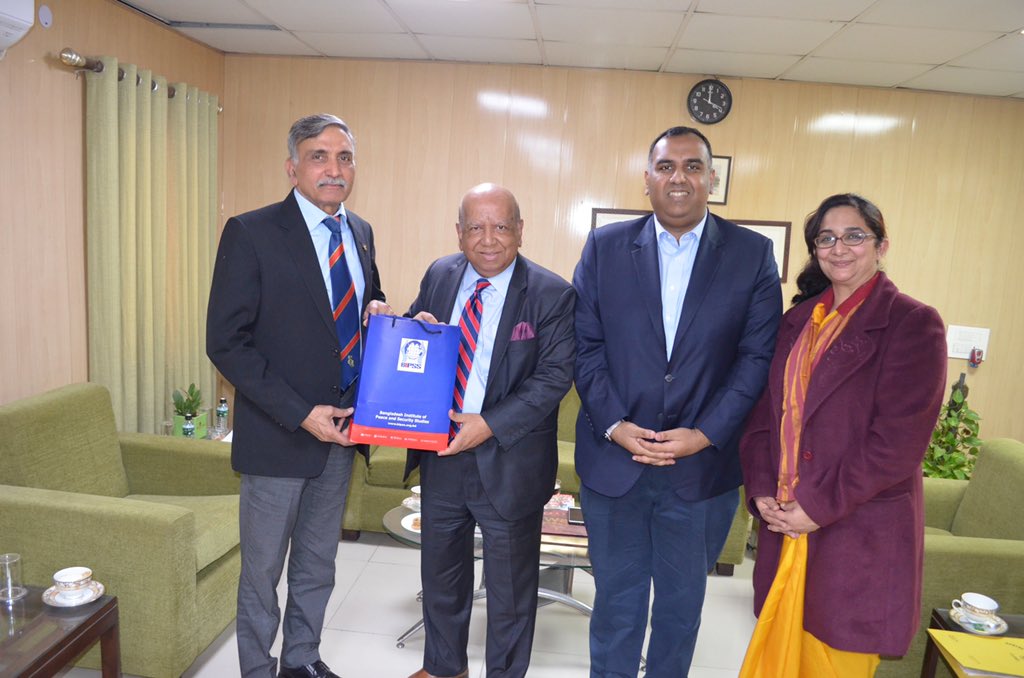 BIPSS Delegation Visits CLAWS, India
During a recent visit to New Delhi, India BIPSS delegation led by President, BIPSS, Major General Muniruzzaman (Retd) visited Centre for Land Warfare Studies (CLAWS) and called on its Director, Lt Gen (Dr) Vijay Kumar Ahluwalia, PVSM, AVSM**, YSM, VSM (Retd). General Muniruzzaman was accompanied by Mr. Shafqat Munir, Research Fellow and Head of Bangladesh Centre for Terrorism Research (BCTR), Bangladesh Institute of Peace and Security Studies (BIPSS).
BIPSS currently has ongoing research collaboration with CLAWS and has recently published a joint commentary (https://www.claws.in/radicalisation-perspectives/). During the meeting, both institutes discussed ways and means of enhancing the existing collaboration and other matters of mutual interest. It may be mentioned that CLAWS is a noted strategic think tank and works on the whole gamut of strategic studies, national security and defence issues.