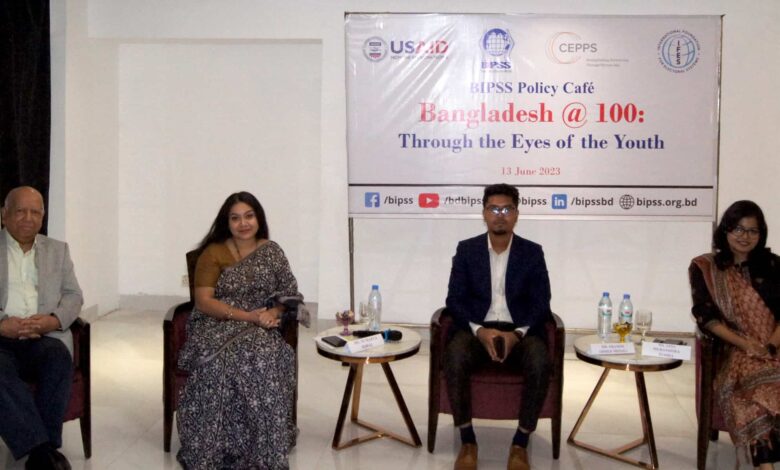 Bangladesh @ 100: Through the Eyes of the Youth
Bangladesh Institute of Peace and Security Studies (BIPSS) recently organized a Policy Café in collaboration with USAID, CEPPS, and IFES at the Hotel Bengal Blueberry, Dhaka on 'Bangladesh @ 100: Through the Eyes of the Youth.' The event was moderated by Major General ANM Muniruzzaman, ndc, psc, (retd), President of BIPSS. The opening remarks of the event was conveyed by Mr Shafqat Munir, Head of BCTR and Senior Fellow, BIPSS. The youth panelists of the event were Ms Sumaiya Iqbal, Lecturer, Department of Criminology, University of Dhaka; Mr Shamim Ahmed Mridha, founder of Eco-Network and Ms Afia Mubasshira Tiasha, Research Associate, SANEM.
The event was attended by defense personnel, academicians, activists and students. The focus of the discussion was how the youth demography of Bangladesh is viewing opportunities and challenges for the next 50 years of Bangladesh.
Bangladesh @ 100: Through the Eyes of the Youth