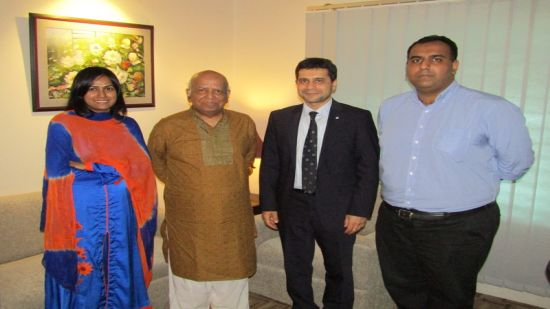 Head of Delegation of International Committee of the Red Cross (ICRC) Bangladesh Mr. Ikhtiyar Aslanov called on President BIPSS, Major General A N M Muniruzzaman, ndc, psc (Retd.) at his office. BIPSS has been an Institutional partner of ICRC in Geneva for many years. They discussed matters of mutual interest.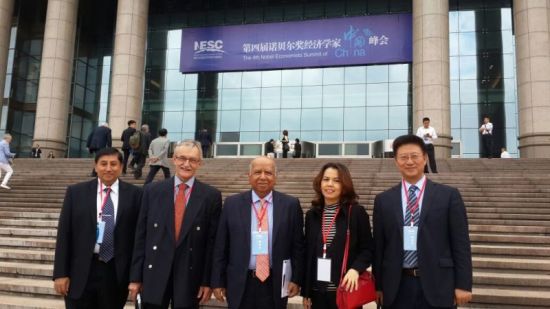 The 4th Nobel Economists Summit was held in Kunming, China last week. President BIPSS, Major General ANM Muniruzzaman (retd.) was invited by the Chinese Ministry of Foreign Affairs to attend and speak at the summit. General Muniruzzaman spoke at a panel together with Dr Edmund Phelps (Nobel Prize in Economics 2006) highlighting on the critical link between geo-startegic stability and economic growth. The conference was attended by Nobel laureates, senior Chinese leaders, well known Chinese economists, policy planners and a few selected international guest speakers. He was also interviewed by Yunnan TV where he gave an outcome of the summit and spoke on conflict pathways of economic crisis and conflict.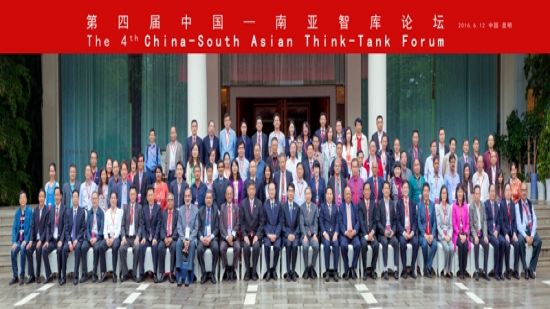 China-South Asia Think Tank Forum-2016 was held in Kunming, China. President, BIPSS, Major General ANM Muniruzzaman (retd.) was a delegate to the forum and was also invited to give a keynote address at the inaugural session. The subject of his address was titled "The 21st Century Maritime Silk Route: New Hopes and Opportunities". The Forum discussed on various aspects of One Belt and One Road, with a special focus on building economic corridors. This year's forum was attended by leading think tank heads of South Asia, observers from Southeast Asia and Chinese academics and policy makers.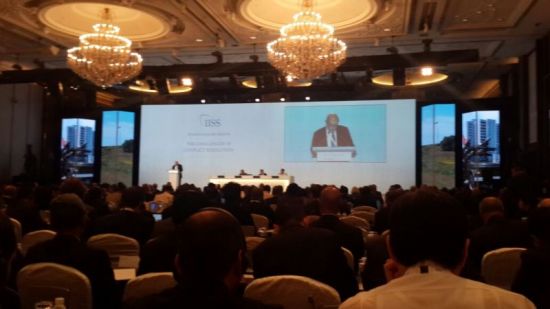 Mr. Shafqat Munir, Research Fellow at BIPSS attended the Asian Security Summit - Shangri La Dialogue 2016 from 03 to 05 June in Singapore. Shangri La Dialogue is the pre eminent conclave on Asia Pacific security and brings together Defence Ministers, senior officials, academics, analysts and captains of industry to discuss about the key issues and trends in Asian security. Convened by the International Institute of Strategic Studies (IISS) based in London, this year's dialogue brought together 600 delegates from over 51 countries.
At the end of the dialogue, Mr. Munir also attended a select roundtable on 'Asia, the West and the Changing International Order' convened jointly by IISS and the German Marshal Fund in the United States (GMFUS). The roundtable brought together a highly select group of leaders, senior officials and analysts to deliberate on the key themes of Shangri La Dialogue 2016.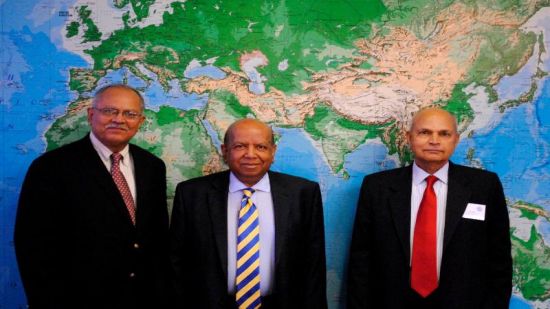 South Asia is on the front line in confronting the implications of climate change and addressing the consequences for security. To analyse this and more, Global Military Advisory Council on Climate Change (GMACCC) has just released its report "Climate Change and Security in South Asia". GMACCC is a global network of military and security experts working on the security implications of climate change. President BIPSS, Major General A N M Muniruzzaman, ndc, psc (Retd) is the chairman of GMACCC. He is also a lead author of this report. You can download the paper plus the context map from the GMACCC website at: http://gmaccc.org/gmaccc-publishes-climate-change-security…/

The report, map, photo of the lead authors, media release and eventually additional materials can be downloaded from the press kit at: bit.ly/GMACCC_SouthAsia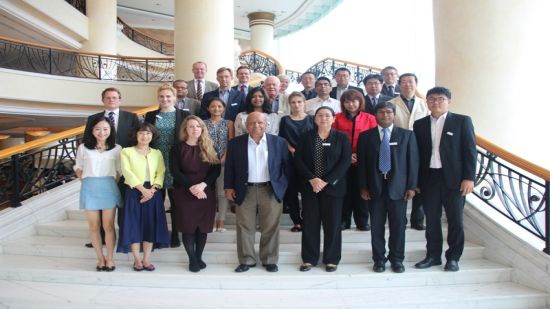 President BIPSS, Major General A N M Muniruzzaman, ndc, psc (Retd) attended the international conference on "Resources, Sovereignty and Geopolitics" arranged by Chatham House and Konrad Adenauer Stiftung (KAS) in Hong Kong.
The expert level discussion deliberated on the critical aspect of resource politics especially in times of global challenge of climate change. A major focus of the discussion concentrated on links between resource scarcity and conflict. The conference was attended by academics, experts and diplomats.
It may be mentioned that General Muniruzzaman is also the Chairman of the Global Military Advisory Council on Climate Change (GMACCC).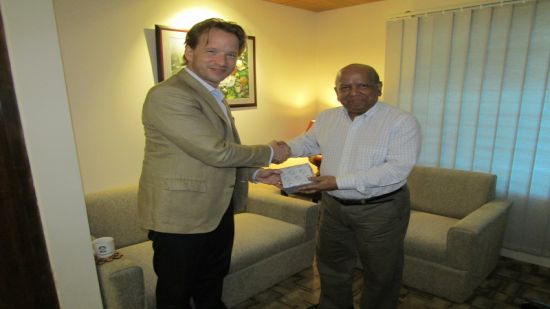 The outgoing High Commissioner of Australia, H.E. Greg Wilcock paid a farewell visit to BIPSS on 22 May 2016. During the visit the High Commissioner reflected on his time in Bangladesh and mentioned that he has benefited from BIPSS' research and analysis through the years. President BIPSS, Major General Muniruzzaman (Retd). thanked the High Commissioner for the excellent cooperation that BIPSS has enjoyed during his tenure and wished him well for his future endeavours.