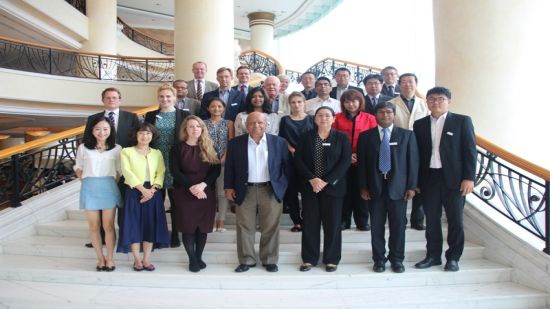 President BIPSS, Major General A N M Muniruzzaman, ndc, psc (Retd) attended the international conference on "Resources, Sovereignty and Geopolitics" arranged by Chatham House and Konrad Adenauer Stiftung (KAS) in Hong Kong.
The expert level discussion deliberated on the critical aspect of resource politics especially in times of global challenge of climate change. A major focus of the discussion concentrated on links between resource scarcity and conflict. The conference was attended by academics, experts and diplomats.
It may be mentioned that General Muniruzzaman is also the Chairman of the Global Military Advisory Council on Climate Change (GMACCC).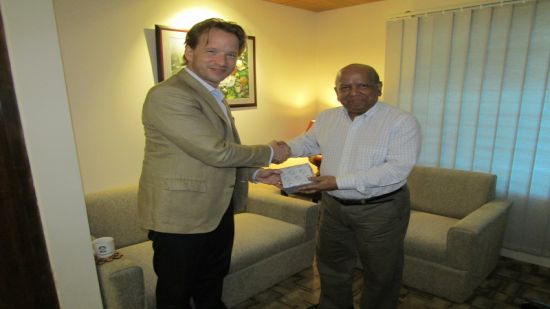 The outgoing High Commissioner of Australia, H.E. Greg Wilcock paid a farewell visit to BIPSS on 22 May 2016. During the visit the High Commissioner reflected on his time in Bangladesh and mentioned that he has benefited from BIPSS' research and analysis through the years. President BIPSS, Major General Muniruzzaman (Retd). thanked the High Commissioner for the excellent cooperation that BIPSS has enjoyed during his tenure and wished him well for his future endeavours.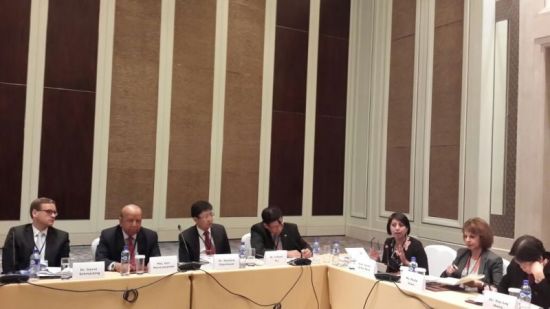 BIPSS President Major General A N M Muniruzzaman ndc, psc (Retd) attended and spoke at the Europe-Asia Think -Thanks Dialogue in Ulaanbaatar, Mongolia. The Dialogue brought together leading think-tank heads, policy planners and academics from both the continents. The Dialogue was also part of the series of conferences which is leading up to ASEM 11, which will be held in Ulaanbaatar in July this year. General Muniruzzaman's presentation at the Conference brought to focus the need for more effective Humanitarian Assistance and Disaster Relief (HADR) management and the potentials for cooperation between the two continents.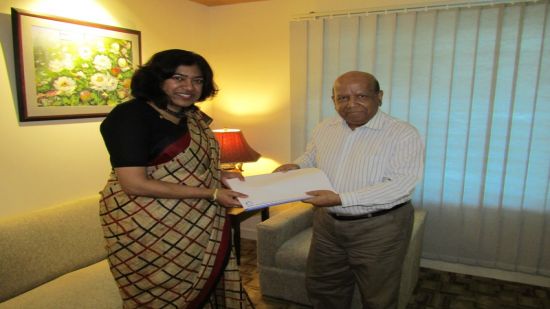 High Commissioner of The Democratic Socialist Republic of Sri Lanka H. E. Yasoja Gunasekera called on President BIPSS, Major General A N M Muniruzzaman, ndc, psc (Retd.) at his office. They discussed matters of mutual interest. The High Commissioner was briefed on the activities of the institute and its research agenda.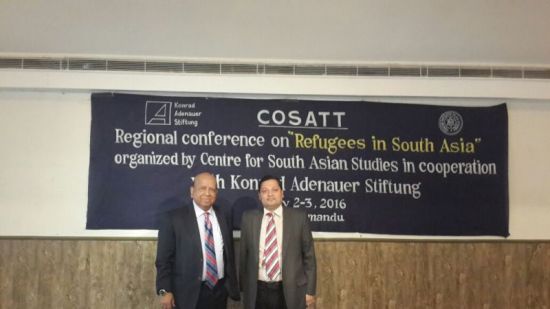 President BIPSS, Major General A N M Muniruzzaman ndc, psc (Retd) attended and spoke at the conference of Consortium of South Asian Think Tanks (COSATT) in Kathmandu, Nepal. COSATT has membership of leading think tanks of South Asia. President BIPSS is a founding member of the consortium which was founded in 2008 and focuses on regional policy issues. This year COSATT is focusing on the issues Refugees and IDPs in South Asia. The conference was also attended by Associate Research Fellow of BIPSS, Shafqat Munir.

General Muniruzzaman was also invited by the Nepal Police Command and Staff College to deliver a talk to the class of 2016 who are attending a two years masters programme. His talk at the college focused on Disaster Risk Reduction and was followed by a lively discussion.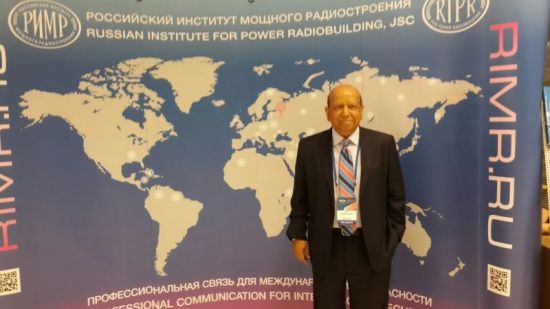 President, BIPSS, Major General ANM Muniruzzaman (Retd.)attended the 5 th Moscow Conference on International Security.This major security conference was attended by delegates from 92 countries. It deliberated upon the major and emerging security challenges facing the international system today.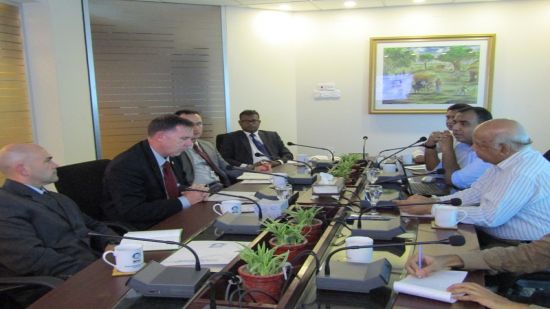 A delegation from the Asia Pacific Center for Strategic Studies (APCSS) led by Mr. Carleton R. Cramer, Dean of Academics, APCSS paid a visit to the BIPSS on 21st April. They were briefed on the activities of BIPSS and a presentation was also given to the delegation on "Bangladesh as a Maritime Nation". They had a discussion on the areas of potential cooperation between APCSS and BIPSS. It may be mentioned that President, BIPSS, Major General Muniruzzaman is an alumni of APCSS and was awarded the 'APCSS Alumni Achievement Award' in 2014.