On Monday, 23rd of January 2017, Bangladesh Institute of Peace and Security Studies (BIPSS) with the collaboration of Konrad Adenauer Stiftung (KAS) of Germany held a seminar on 'Security Implications of Climate Change: Focus on Bangladesh'.
The keynote presentation was made by Professor Abu Zayed Mohammed, Research Fellow, BIPSS and the session was moderated by President BIPSS Major General ANM Muniruzzaman (retd), the seminar was also addressed by Dr. Peter Hefele, Director, Regional Project, Konrad-Adenauer-Stiftung (KAS) and Ms. Ina F Islam, Assistant Director, ICCCAD, IUB.
The seminar stressed the importance of climate security as a threat multiplier implications and impact on water security, food security, livelihood security and so on.
BIPSS will be publishing a research study on this topic in the coming weeks. The event was covered live on Twitter and Facebook. The audience at the seminar comprised of ambassadors and senior diplomats, heads of international organisations, civil society leaders, academics, media and young professionals.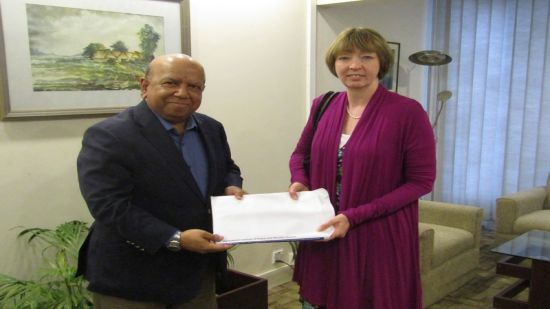 On Thursday January 5, 2017, British High Commissioner in Bangladesh, H.E Alison Blake visited BIPSS and called on the President of the institute, Major General A N M Muniruzzaman, (Retd).
During the visit, the High Commissioner was briefed on the activities of the institute and its research agenda. President of BIPSS and she also discussed ways of further enhancing collaboration between BIPSS and British organisations, and other issues of mutual interest.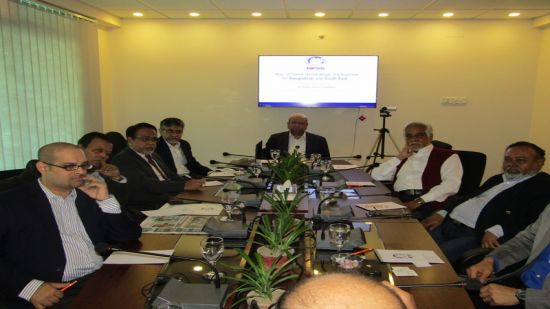 On 29th December, 2016 BIPSS held a roundtable on "Rise of China: Geostrategic Implications for Bangladesh and South Asia." Dr. Iftekhar Ahmed Chowdhury, Principal Research Fellow, Institute of South Asian Studies (ISAS) at the National University of Singapore was the keynote speaker for the event. Dr. Chowdhury was the Foreign Advisor (Foreign Minister) of Bangladesh from 2007 to 2009. Prior to that, Dr. Chowdhury has served as the Ambassador and Permanent Representative of Bangladesh to the United Nations in New York (2001-2007), and Geneva (1996-2001).
The round-table discussion was moderated by President BIPSS, Major General Muniruzzaman (retd.) The event was attended by Ambassadors and members of the diplomatic community in Dhaka, editors, former Bangladesh Ambassadors to China and academics. The keynote speech by Dr. Iftekhar Chowdhury was followed by a lively Question/ Answer session
To know more details, please click on this link:https://goo.gl/n0J3Yk or visit BIPSS Facebook page for Facebook Live videos of the event.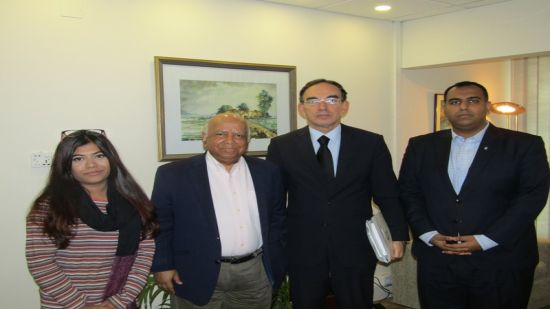 Mr. Konstantinos Vardakis, Minister Counselor, Acting Head of the Delegation of the European Union to Bangladesh, called on President BIPSS, Major General A N M Muniruzzaman (retd).
During his visit, he was briefed on various research and outreach activities of the institute. He was also informed about the extensive engagement that BIPSS has with EU member countries and organisations, especially about BIPSS' work on CVE. BIPSS is also active in the EU-Asia process.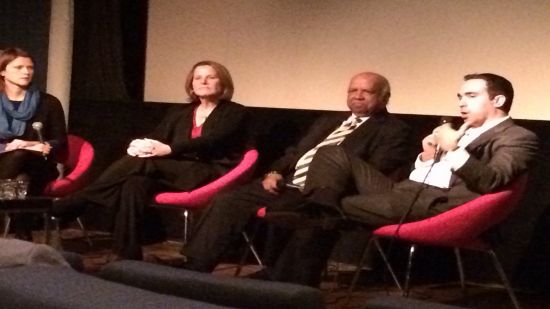 ​President BIPSS, Major General Muniruzzaman (Retd). was​ recently​ invited as a keynote speaker at the Planetary Security Conference in the Hague, Netherlands. ​Organised by the Ministry of Foreign Affairs of the Kingdom of the Netherlands, Planetary Security Conference has emerged as the pre-eminent security conference on environmental and climate security. In his presentation General Muniruzzaman highlighted the long term security implications of a changing climate and the potential it holds for instability​. He particularly cited the case stud​y​ of linkages between climate disruptions and the Syrian civil war. The graphic depiction of ​these issues​ in the docu-movie 'The Age of Consequences' in which President BIPSS is featured ​further​ ​underscored​ these points.

The conference was attended by Ministers, policy makers, noted international security specialists and​ major​ international organisations.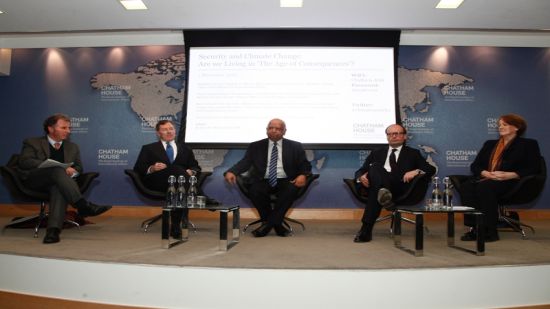 President BIPSS, Major General Muniruzzaman (Retd). was invited to speak at the Royal Institute of International Affairs - Chatham House in London. Chatham House also organised a special screening of a forthcoming documentary 'Age of Consequences' in which he is also featured. General Muniruzzaman in his capacity as the Chairman of the Global Military Advisory Council on Climate Change (GMACCC) briefed a group of parliamentarians at the House of Commons. The meeting was chaired by Lord Robathan former State Minister for Defence. Subsequently he also took part in another briefing/consultative meeting with the Chair of the Defence Select Committee Dr. Julian Lewis MP at the House of Commons. He also met the Lead Negotiator for Energy and Climate of the European Union at the UNFCC. General Muniruzzaman along with other members of GMACCC met senior scholars and experts from the Royal United Services Institute for Defence and Security Studies [RUSI] and discussed on issues of Climate Change and its impact on global security.

During this visit General Muniruzzaman was interviewed by BBC World News Television for their primetime show 'Global'. He also held an extensive consultative meeting with a team of senior editors at the Economist and was interviewed by the 'China Dialogue'. GMACCC is a consultative body of over 30 retired General and Flag officers drawn from across the world. GMACCC advises governments, the UN, NATO, EU and other international organisations on the security implications of Climate Change. GMACCC under the stewardship of General Muniruzzaman has been a significant voice in major climate negotiations including COP 21 in Paris in 2015.

A delegation of senior scholars from the Guandong Institute of International Strategies (GIIS) visited BIPSS on Thursday 01 December. The visiting GIIS delegation interacted with researchers from BIPSS on various research themes and issues of global and regional import. The GIIS delegation were also briefed on the research agenda of BIPSS and its various activities. GIIS is a think tank affiliated with the regional government of Guandong and undertakes research and analysis on strategic, security and connectivity issues.