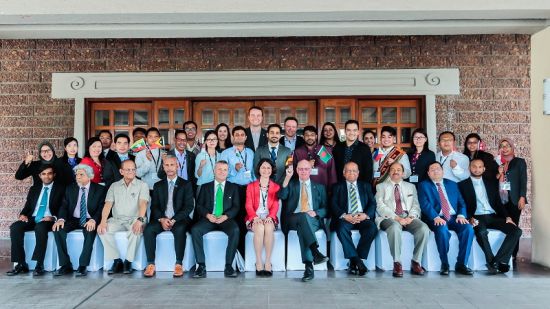 President BIPSS, Major General A N M Muniruzzaman, ndc, psc (Retd) recently attended the conference of Consortium of South Asian Think Tanks (COSATT) in Colombo, Sri Lanka. The conference theme was on Preventing Violent Extremism (PVE) and Countering Violent Extremism (CVE). General Muniruzzaman presented a paper in the conference titled 'The Battle of the Narratives : A Counter Narrative Strategy for South Asia". It was attended by COSATT members,senior South Asian journalists,diplomats and policy makers. He also attended a lunch discussion meeting with the visiting President of the German Bundestag in Colombo.

COSATT is composed of leading think tanks from South Asia and BIPSS is a co-founder of this important network. It also serves as a think tank platform of SARCC and its regional process.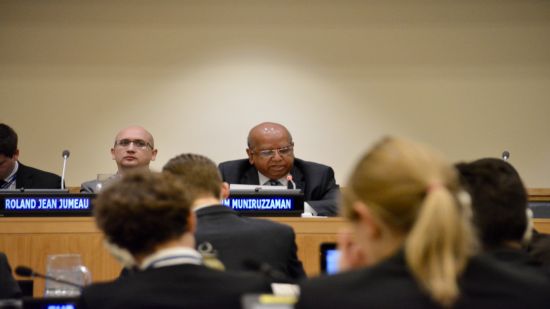 President BIPSS, Major General A N M Muniruzzaman, ndc, psc (Retd) was invited to give a briefing at a consultative meeting of the UN Security Council at the UN headquarters in New York. General Muniruzzaman briefed the Security Council on emerging threats as the Keynote Speaker. The briefing was especially focused on 'Sea Level Rise' and it's security implications'.The meeting was attended by all members of the Security Council including the P5 members and invited member states.
It may be mentioned that President BIPSS has also been involved in the 'Berlin Process' of the discourse on Climate Security since it was adopted in the Security Council. General Muniruzzaman was invited to this briefing also in his capacity as the current Chairman of the Global Military Advisory Council on Climate Change (GMACCC). Security Implications of Climate Change is a key area of research and analysis for BIPSS.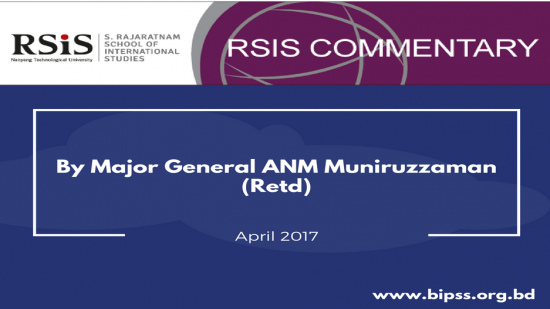 A commentary titled "The Digital Age of HADR: Harnessing Technology for Relief Operations" authored by President BIPSS Major General ANM Muniruzzaman (Retd), has been published by the S. Rajaratnam School of International Studies (RSIS), Nanyang Technological University (NTU), Singapore. 
To read Click Here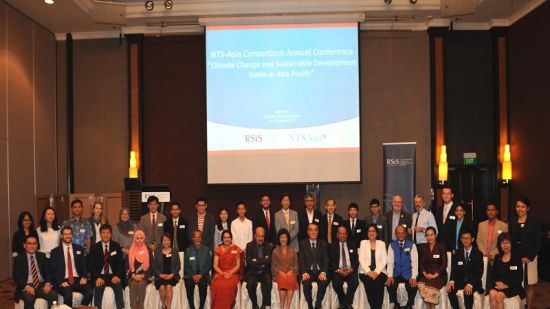 Major General Muniruzzaman (retd.), President of BIPSS, attended the annual conference of Non Traditional Security - Asia (NTS - Asia) in Singapore last week. The NTS - Asia is a network of leading think tanks and organisations in the Asia Pacific region who work on NTS issues with its Secretariat based in RSIS, Singapore. BIPSS is one of the founding members of the network. The theme of the conference this year was on "Impact of climate change on fulfilling the SDG goals". Major General Muniruzzaman (retd.) presented a paper on Water Security and its impacts achieving the SDG goals.He also presided over a session on Climate Security. The conference was attended by academics, senior policy makers, members of UN and other international bodies, amongst others.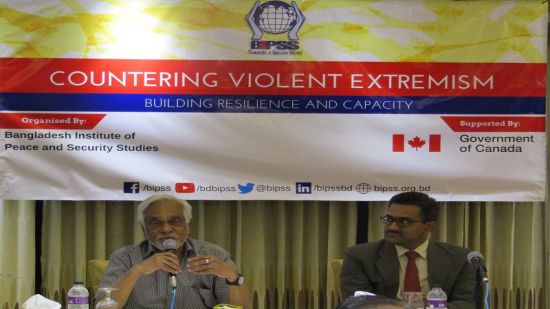 On March 30, 2017, Bangladesh Institute of Peace & Security Studies (BIPSS) hosted a seminar on "Cyber Security: What's Nations Need To Know". The keynote presentation was delivered by Sameer Patil, Fellow, National Security Studies and Director, Centre for International Security, Gateway House: Indian Council on Global Relations. The seminar was chaired by Ambassador Ashfaqur Rahman.The presentation included critical issues of Omni-Present Cyber Threats, Lack of Cooperation in the Cyberspace, and threats to Critical Information Infrastructure (CII) and Cyber CBMs.
The seminar culminated with an engaging Q&A session; the participants included law enforcement and security agencies, academics, journalists, foreign and Bangladeshi diplomats, and young professionals among others.

Bangladesh Institute of Peace and Security Studies (BIPSS) under the auspices of its specialised centre -- Bangladesh Centre for Terrorism Research (BCTR), organised a three day National Workshop titled "Countering Violent Extremism (CVE): Building Resilience and Capacity", from the 28th to 30th of March 2017. The workshop incorporated participants from multiple stakeholders, including first responders, law enforcement & security agencies, paramilitary forces, media personnel, civil society associates, youth representatives and so on. The event is part of a series of capacity and awareness building interventions that BIPSS and BCTR will be undertaking over a multi-year period, supported by the Government of Canada.
The conference began with the President of BIPSS, Major General ANM Muniruzzaman (retd.) highlighting the need for comprehensive awareness of CVE here in Bangladesh. The first presentation for Day 1 was delivered by Shafqat Munir, Research Fellow, BIPSS & BCTR, on "CVE: A Primer". The following presentation was made by Chiran Jung Thapa, an independent Security and Defense Analyst on "Violent Extremism: Understanding the Threat Landscape."
Day 2 consisted of a thought-invoking presentation by Syed Zain Al Mahmood, who covers Bangladesh and other South Asian regional news for The Wall Street Journal, on "The Role of Media in CVE" and another on "Cyber Radicalisation" by Sameer Patil, Fellow, National Security Studies & Director, Centre for International Security, Gateway House.
All presentations featured engaging Q/A sessions. For Day 3, a tabletop exercise kicked off the morning, that created an interactive discussion on the various aspects of #CVE from a nuanced participatory demographic, ranging from groups discussing Media to Cyber.
The event concluded with a certificate awarding ceremony, where the participants were honoured for their involvement by H.E. Benoit-Pierre Laramee, High Commissioner of Canada in Bangladesh, who graced the event as the Chief Guest with Professor Abu Zayed Mohammad, Research Fellow at BIPSS, giving the vote of thanks.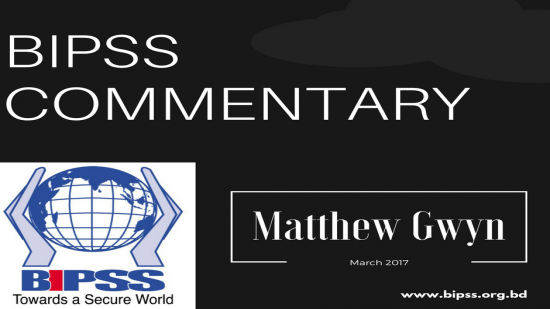 Introducing a commentary exploring the impacts of climate change and ecological awareness in HADR strategy and implementation.
Matthew Gwyn is a Research Intern here at BIPSS, researching the impacts of climate change from an anthropological perspective. He is pursuing a Masters degree in Cultural Anthropology: Sustainable Citizenship at Utrecht University, Netherlands.
Please Click Here to See the Commentary