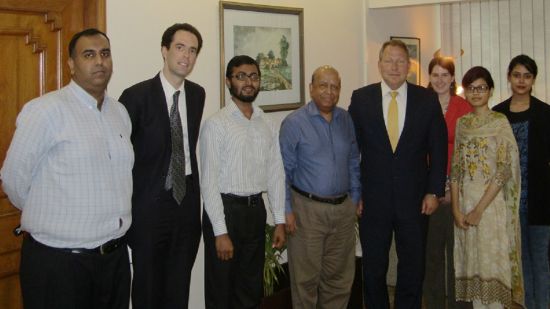 Mr. Neal F. Kringel, Deputy Assistant Secretary of State, Bureau of Conflict and Stabilization Operations (CSO), US Department of State, called on President BIPSS on Sunday, 18th June 2017. During the visit, Mr. Kringel and the delegation were briefed on BIPSS' research activities on Peace Studies and Countering Violent Extremism (CVE).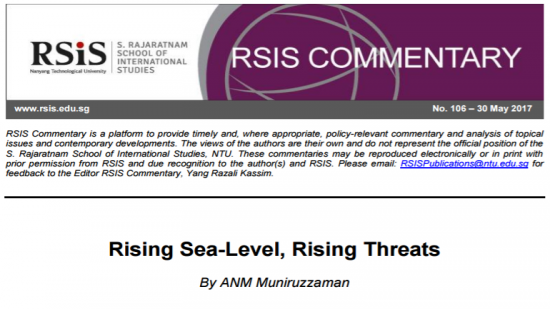 S.Rajaratnam School of International Studies (RSIS) in Singapore has recently published a RSIS Commentary titled "Rising Sea Level, Rising Threats" authored by President BIPSS, Major General Muniruzzaman (Retd). The commentary is based on his briefing on Sea Level Rise (SLR) at the United Nations Security Council in New York. It analyses the impact of SLR and identifies its security implications.
To read the RSIS Commentary please Click Here.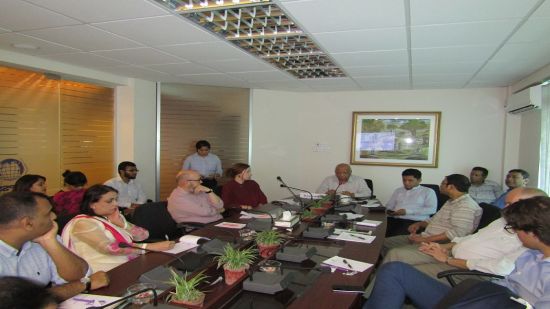 Today Bangladesh Institue of Peace and Security Studies (BIPSS) has conducted a roundtable on "News and Fake News: Reporting in the Era of Post Truth".The keynote presentation was delivered by Syed Zain Al-Mahmood, Executive Editor, United News Bangladesh and Correspondent, The Wall Street Journal. The roundtable was chaired by the president of BIPSS, ANM Muniruzzaman.
The roundtable included diplomats, media personnel, and various stakeholders. Discussion and Q&A session were held on the issue of fake news and how reporting in the era of post truth has become more challenging.
Check out our Facebook and Twitter pages for more updates!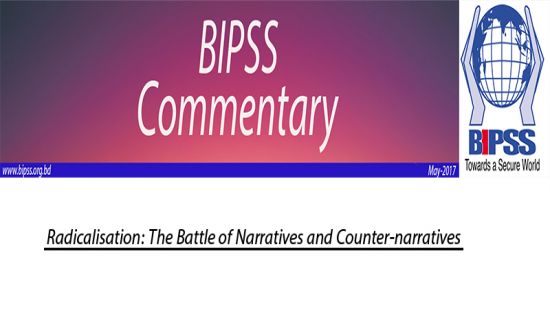 Does fighting extremist propaganda always require heavy weapons? How do we fight the roots of radicalisation? Read what our Research Associate Saabir Jubaer thinks about countering extremist narratives: how counter-narratives fight extremist propaganda and how Bangladesh can better strategise counter-narratives to its utmost efficiency.
Please Click Here to See the Commentary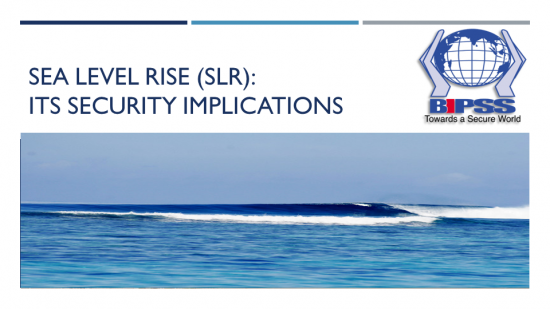 BIPSS Presents an overview of The Security Implications of Sea Level Rise (SLR).
Please Click Here to follow the Videos.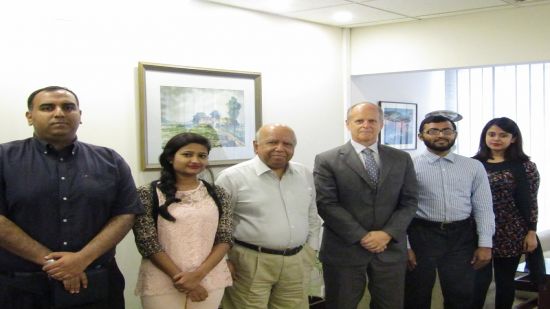 Mr. Robert Watkins, UN Resident Coordinator and UNDP Resident Representative in Bangladesh called on President BIPSS in his office. They discussed matters of mutual interest. Mr. Watkins was also briefed on the activities of BIPSS and its current research agenda.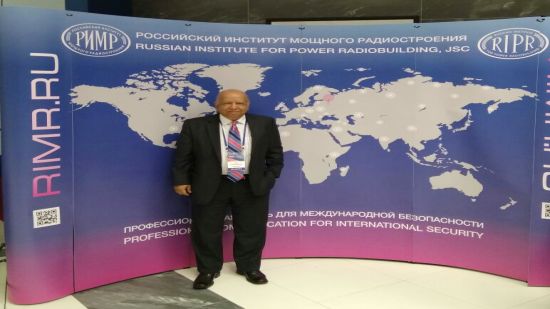 President BIPSS, Major General A N M Muniruzzaman, ndc, psc (Retd) was invited as a delegate to attend and speak at the Moscow Conference on International Security 2017 (MCIS 2017) in Moscow. This major yearly conference focused on global international security issues and specially paid attention to the civil war in Syria, recent developments in the Korean peninsula and other hot spot issues. General Muniruzzaman was asked to speak in the panel on Asia - Pacific Security. The conference was attended this year by delegations from 87 countries and other international organisations. Most country delegations included Defense Ministers, Service Chiefs and other senior members from the security establishments.

President BIPSS also delivered a talk at the Cernegie Moscow Center which was attended by senior academics, diplomats and policy makers. General Muniruzzaman's talk at the Cernegie Center was titled ' Asia - Pacific Security : Understanding the Threat Landscape '. It touched on all major traditional and non-traditional security challenges currently faced by the region.