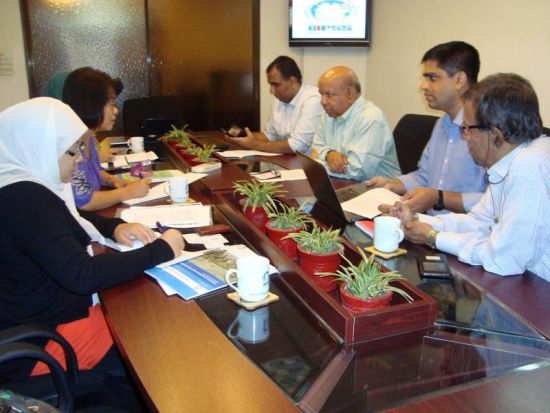 A team from the Indonesian Ministry of Foreign Affairs visited BIPSS on 28 April 2014. The delegation is currently visiting Bangladesh as part of a multi country study to understand the role, functions and future direction of the Indian Ocean Rim Association (IORA). The visit comes on the eve of Indonesia's assumption of the presidency of the IORA.

During the visit the visiting delegation was briefed on the various activities of the institute and BIPSS' work on Security and Strategic Stability of the Indian Ocean.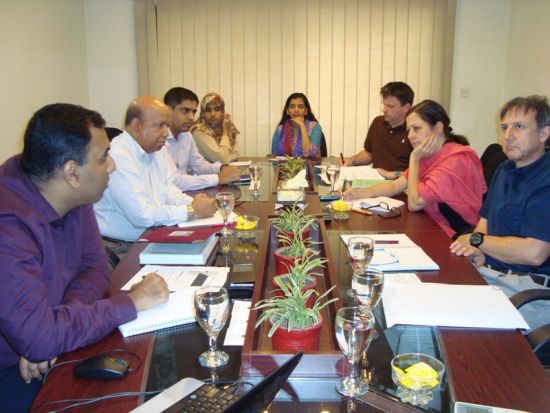 A team from the Delegation of the European Union (EU) in Bangladesh visited BIPSS on 31 March. The discussion between the EU team and BIPSS was centred on the subject of Countering Violent Extremism (CVE). The EU visitors received a briefing on various activities of the institute followed by a presentation on 'Countering Violent Extremism: A Critical Assessment'. The EU team also apprised BIPSS about the various activities of the EU on CVE and the potential for cooperation.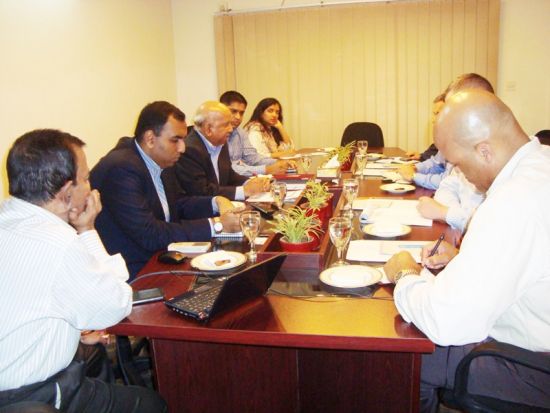 A delegation of the Chief of Staff of the United States Army's Strategic Studies Group (CSA-SSG) led by Colonel Marc Harris visited BIPSS on 25 March 2014. The delegation was accompanied by Lieutenant Colonel David Lopes, Assistant Defense Attache at the US Embassy in Dhaka. Matters of mutual interest were discussed during the meeting with a special focus on the new challenges arising out of the growth of megacities.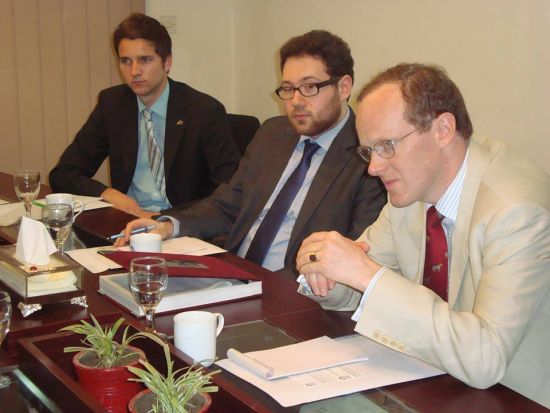 Dr. Ferdinand von Weye, the Deputy Head of Mission at the Embassy of the Federal Republic of Germany in Bangladesh visited BIPSS on 24 March 2014. During the visit, Dr. von Weyhe was accompanied by Mr. Mathias Keller and Mr. Phillip Heuermann from the embassy.
The Chief of Party of the International Federation for Electoral Systems (IFES) in Philippines. Ms. Beverly Hagerdon Thakur visited BIPSS. During the visit she was accompanied by Mr. Alistair Legge, Chief of Party of IFES in Bangladesh.