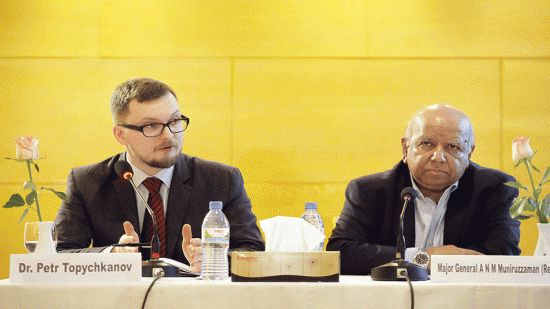 On February 22, 2017, Bangladesh Institute of Peace & Security Studies (BIPSS) hosted a seminar on "Entering the World of Nuclear Energy: Key Security Issues for Bangladesh" at Hotel Six Seasons. The keynote presentation was delivered by Dr. Petr Topychkanov, Fellow, Carnegie Moscow Center's Nonproliferation Program.
The presentation included critical issues of Nuclear Security, Risks and Opportunities Associated with Nuclear Energy, and Cybersecurity Issues.
The seminar culminated with in-depth Q&A session; the participants included – academics, editors, environmental activists, experts on nuclear energy, foreign diplomats, and young professionals among others.