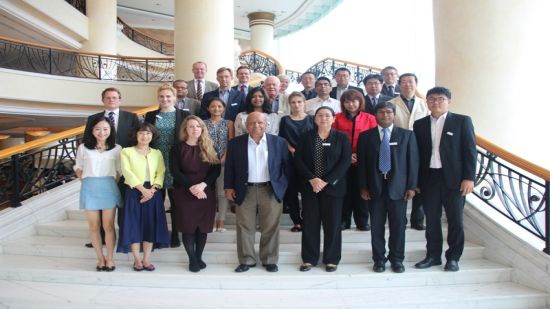 President BIPSS, Major General A N M Muniruzzaman, ndc, psc (Retd) attended the international conference on "Resources, Sovereignty and Geopolitics" arranged by Chatham House and Konrad Adenauer Stiftung (KAS) in Hong Kong.
The expert level discussion deliberated on the critical aspect of resource politics especially in times of global challenge of climate change. A major focus of the discussion concentrated on links between resource scarcity and conflict. The conference was attended by academics, experts and diplomats.
It may be mentioned that General Muniruzzaman is also the Chairman of the Global Military Advisory Council on Climate Change (GMACCC).