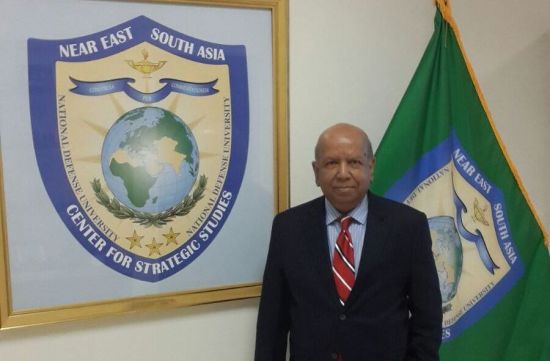 The visiting BIPSS delegation gave a briefing to the faculty members at the National Defense University in Washington DC. The briefing covered a plethora of regional strategic and security issues facing South Asia. It particularly touched on Maritime Security in the Indian Ocean Region, CVE, Climate Security and regional stability among others. It may be mentioned that the BIPSS delegation also spoke at a roundtable at the National Defense University last year.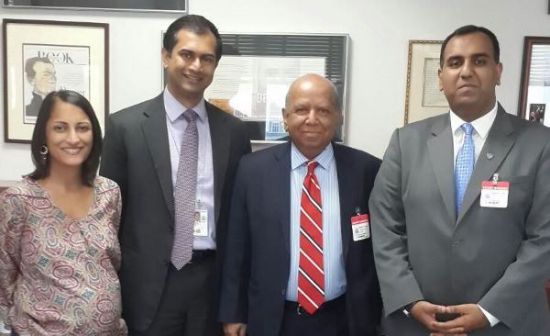 BIPSS delegation currently visiting Washington DC had meetings with the Principal Deputy Director, Policy Planning Staff at the Office of the Secretary of State and Deputy Assistant Secretaries of State for South and Central Asia. Issues of regional cooperation, Peace and Stability Operations, CVE issues, Maritime Security and other strategic and security issues were discussed during the meetings.

It may be mentioned that BIPSS especially focuses on these issues as part of its research agenda.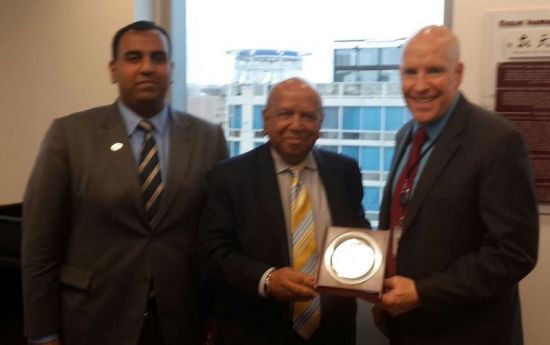 The BIPSS delegation currently visiting Washington DC spoke at a Roundtable at the Center for Strategic and International Studies (CSIS) on Bangladesh and the Region. General Muniruzzaman and Mr. Shafqat Munir covered several issues in their remarks which included regional security issues, Climate Security, CVE and the impact of the rise of powers among others. Organised under the auspices of the 'Wadhwani Chair', the event was attended by research staff of CSIS and other invited attendees.
President BIPSS, Major General Muniruzzaman (Retd). and Associate Research Fellow Mr. Shafqat Munir attended a conference on 'Cybersecurity: Risk Recovery and Resilience at the American Security Project (ASP) today. The conference was attended by representatives from US Cyber Command, different government departments and major private sector entities. The BIPSS delegation provided important insights into cyber vulnerabilities of developing countries especially on the threat of cyber radicalisation. There will be continued collaboration on Cybersecurity between BIPSS and other US partners.

Photo Gallery



Ms. Sun Xiqin, Editor, Editorial Board of Southeast Asia and South Asia Studies, Yunnan Academy of Social Sciences, China visited BIPSS. During the visit Ms. Sun Xiqin was briefed about various activities of the institute, especially BIPSS' research on China-Bangladesh relations. The briefing was followed by a discussion on issues of mutual interest.


BIPSS recently organised a track 2 Indo-Bangladesh Cooperation Dialogue in Bangkok, Thailand. The dialogue was aimed at fostering greater regional cooperation in the areas of trade and economy, energy and enhanced people to people contact. It was attended a by select group of civil society leaders from both countries. It may be mentioned that under the auspices of Strategic Dialogue Forum, BIPSS regularly organises track 1.5 and track 2 dialogues with a number of countries.


 

A new report titled "Climate Change - A Risk Assessment' has recently been released in London by the United Kingdom [UK] Foreign and Commonwealth Office (FCO). This is the result of a year long study and analysis on the subject. President BIPSS, Major General A N M Muniruzzaman, ndc, psc (Retd), was one of the authors of this report and contributed in the Systemic Risk Analysis chapter [please refer to page 63]. He also participated in the conference series and played the "Climate War Game" as part of the study.

 

It may be mentioned that General Muniruzzaman is the current chair of the Global Military Advisory Council on Climate Change [GMACCC].
www.gmaccc.org

 

Please see the following link for the full report:
http://www.csap.cam.ac.uk/projects/climate-change-risk-assessment/