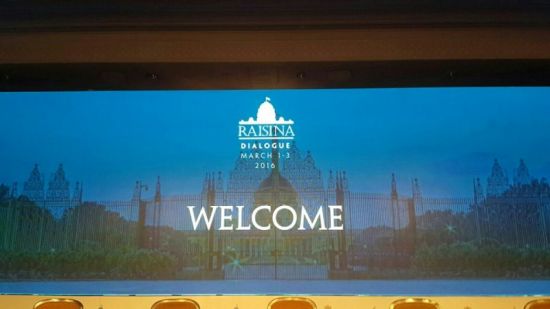 President BIPSS, Major General Muniruzzaman (Retd). attended and spoke at the inaugural 'Raisina Dialogue' held in New Delhi. The Raisina Dialogue was jointly organised by the Ministry of External Affairs, Government of India and the Observer Research Foundation, one of India's leading policy think tanks. The Raisina Dialogue was envisioned as India's flagship conference on Geopolitics and Geoeconomics. There were participants from over 120 countries who attended the dialogue and a select number of speakers from 40 countries. General Muniruzzaman spoke at a panel on 'Challenges and Opportunities for Regional Border Management'.
Mr. Shafqat Munir, Associate Research Fellow at BIPSS also attended the Dialogue.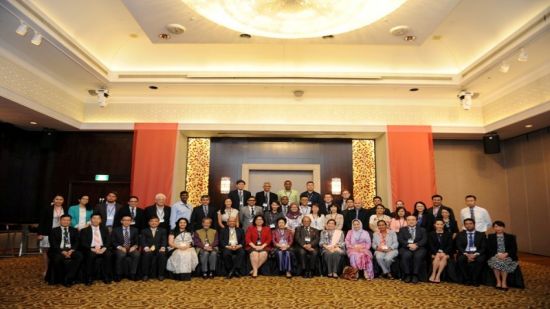 President BIPSS, Major General Muniruzzaman attended the international conference on Humanitarian Assistance and Disaster Relief (HADR) in Singapore last week. The conference was hosted by Centre for Non Traditional Security at NTU in Singapore and was attended by policy planners,humanitarian practitioners, subject experts and others. General Muniruzzaman presented a paper at the conference on response mechanism to humanitarian crisis.
General Muniruzzaman also attended the relaunch of Non Traditional Security-Asia, a network of specialized think tanks and organizations in the Asia Pacific working on NTS. It may also be mentioned that BIPSS is a founder member of the network which started in 2008.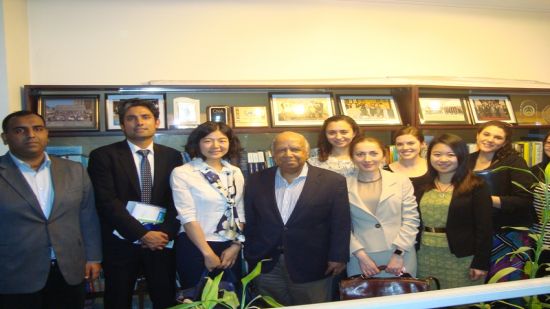 A delegation of Faculty and Students from Environment, Resources and Energy (ERE) Programme at Paul H Nitze School of Advanced International Studies (SAIS), Johns Hopkins University, USA visited BIPSS on 19 January. Delegation was led by Visiting Research Fellow of SAIS, Anshul Rana. President, Bangladesh Institute of Peace and Security Studies (BIPSS) and Chairman, Global Military Advisory Council on Climate Change (GMACCC) Major General A N M Muniruzzaman, ndc, psc (Retd) briefed them on "Security Implications of Climate Change". Presentation was followed by lively question and answer session.
The visiting delegation was briefed about BIPSS and GMACCC's participation in COP21 Climate Summit in Paris in December 2015.They were also briefed about other climate change related activities of the institute.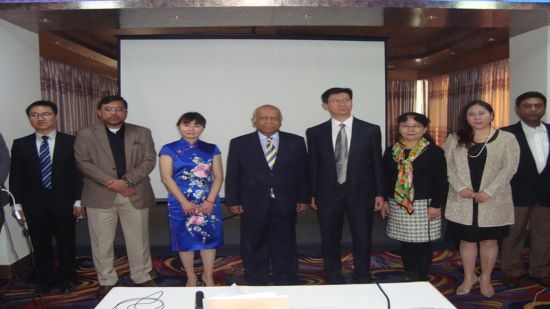 BIPSS organized the Yunnan-Bangladesh Forum 2015 in Dhaka on 27th-28th December. This track 1.5 level Dialogue is held every year in alternate capitals in Bangladesh and Yunnan. Some key areas of bi-lateral cooperation issues like Trade Cooperation, Counter Terrorism Cooperation, New Maritime Silk Route etc. were discussed in the forum. Dialogue of the forum was divided with 3 distinctive working sessions.See the program link below....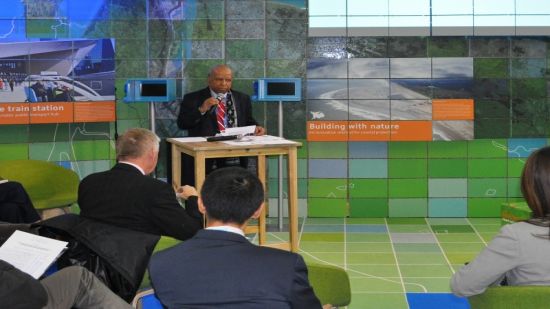 President BIPSS, Major General Muniruzzaman (Retd) attended the recently concluded Climate Summit COP21 in Paris. He led Global Military Advisory Council on Climate Change (GMACCC) delegation to the summit. He is the current Chairman of GMACCC. In addition to various meetings and consultations he also briefed the International Community on the security implications of climate change and issued the Call For Action on climate security at the summit.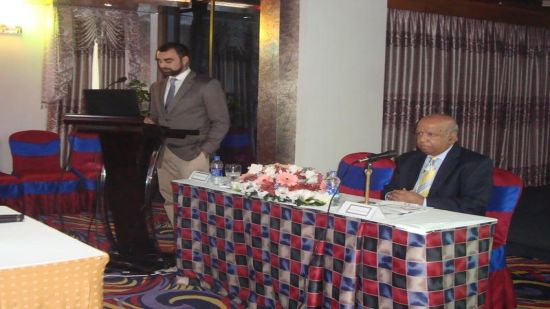 Dr. Iskander Rehman of the Brookings Institution in Washington DC, USA visited BIPSS on 14th December 2015. During this visit he was briefed on various activities of BIPSS and discussed issues of mutual interest. Later he delivered a presentation in a roundtable hosted by BIPSS on ''The Future of Strategic Competition in the Indian Ocean and its Implications for South Asia'' at hotel Lake Castle, Dhaka. The roundtable was attended by foreign ambassadors and delegates, members of academia, editors and reporters of newspapers, representatives from Bangladesh Army, Navy and Coast guard. Young students from University of Dhaka also attended the roundtable. Maritime security, nuclear deterrence, maritime trade and cooperation, big power interest and role of middle power including Bangladesh was the key area of focus in the roundtable. President, BIPSS, Major General ANM Muniruzzaman (Retd) moderated the roundtable. The presentation was followed by a question and answer session.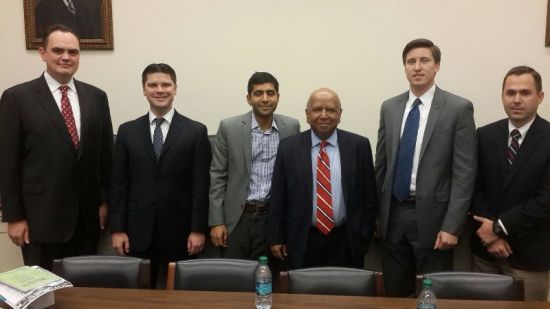 The delegation from BIPSS led by Major General Muniruzzaman (Retd) during the recent visit to Washington DC briefed senior professional staff members of the Foreign Affairs Commitee of the US House of Representatives. The briefing covered issues of Countering Violent Extremism, Maritime Security in the Indian Ocean Region and other salient aspects of South Asian Security as well as issues of regional and global importance.

Photo Gallery