President BIPSS Major General Muniruzzaman (Retd) made a presentation at a conference on South Asian Regionalism in Kathmandu, Nepal from 28-30 August 2013. His presentation was titled: South Asia -- Vision 2025. The conference looked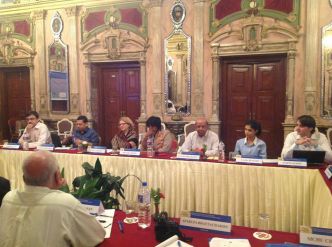 at regional cooperation from a security perspective. It brought together senior policy planners, academics, analysts and practitioners from all South Asian countries, regional and international bodies.
PRESIDENT, BIPSS TO ATTEND ANNUAL MEETING OF GLOBAL MILITARY ADVISORY COUNCIL ON CLIMATE CHANGE (GMACCC) IN BRUSSELS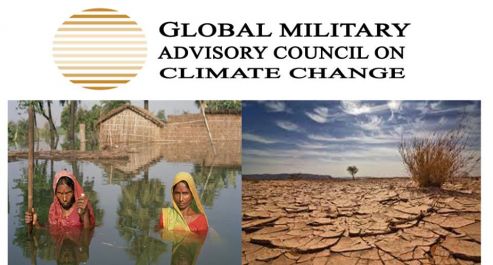 Annual meeting of Global Military Advisory Council on Climate Change (GMACCC) will take place later this month in Brussels at European Climate Foundation under the auspice of European Parliament. Members from all geographical areas of the globe would attend the meeting. The meeting will analyze the current threat scenario to international security posed by climate change. This annual meeting will also review GMACCC policy statement at COP 19 in Warsaw which would be termed 'Second Call to Action'.

Current Chairman of GMACCC Major General A N M Muniruzzamanndc,psc (Retd) will chair the annual meeting.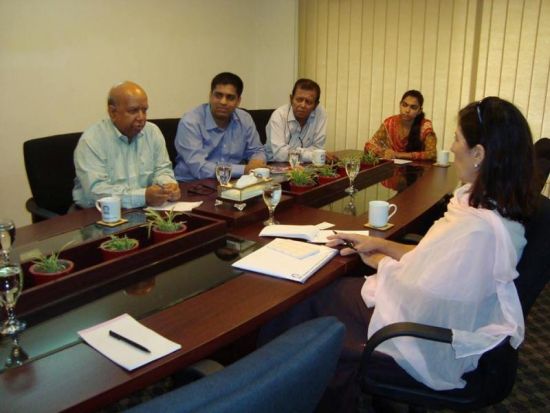 Dr. Lucinda Bell, Deputy High Commissioner, Australian High Commission in Dhaka visited BIPSS on 28 April 2014. During the visit Dr. Bell interacted with President BIPSS and other staff members of the institute on matters of mutual interest.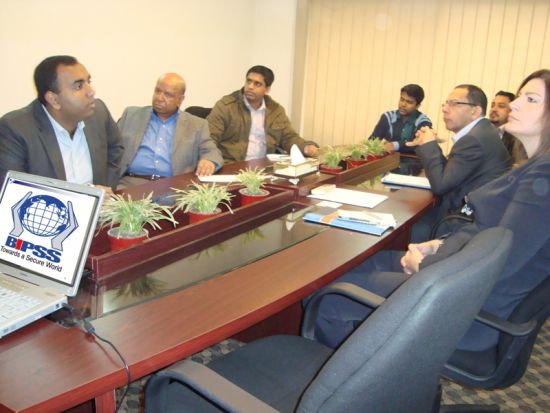 The Chief of Party of the International Federation for Electoral Systems (IFES) in Philippines. Ms. Beverly Hagerdon Thakur visited BIPSS. During the visit she was accompanied by Mr. Alistair Legge, Chief of Party of IFES in Bangladesh.

Bangladesh Institute of Peace and Security Studies (BIPSS) hosted a special round table titled "The Role of the British Indian Army in the Great War: 1914-1918" on 02 March, 2014. Mr.Ashok Nath, FRGS an eminent military historian from the University of Stockholm and currently a Visiting Senior Fellow at BIPSS presented the keynote paper.
 

The latest issue of Peace and Security Review BIPSS' quarterly academic journal has been published.You can find the following articles in this issue

The Need to Build in New World Order
Professor Dr. Longin Pastusiak

Bangladesh-United States Relations: Security in the Bay of Bengal
Ataur Rahman

Human Security in South Asia: Vision 2025
ANM Muniruzzaman

The Use of Torture in the War against Terror: A Critical Appraisal
Mohammad Jahirul Hoque

Bangladesh-China Relationship at the Dawn of the Twenty-first Century
Noor Mohammad Sarker
A  delegation  from  the  institute  led  by  President  BIPSS,  Major General Muniruzzaman (Retd). attended the Strategic Studies Summit organised  by  the  Near  East  and  South  Asia  Center  for  Strategic Studies at the US National Defense University from 24-25 February. The summit held annually in Bangkok examines the key strategic and security issues of the day. As part of the Strategic Studies Netowork (SSN), it brings together think tanks and universities from across the Middle East and South Asia

 

General  Muniruzzaman  currently  serves  as  a  member  of  the  SSN Board of Directors.