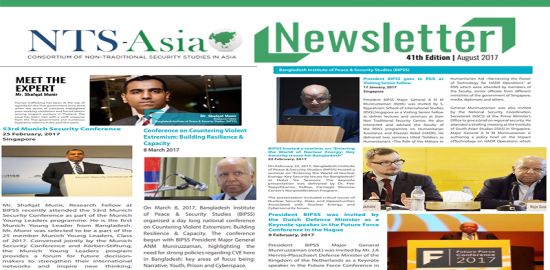 BIPSS has been consistently working on non-traditional security issues. It has also been a founder member of Non-Traditional Security - Asia(NTS - Asia),based in Singapore.Please read the current newsletter to see the activities of this network.
Click Here to See the Newsletter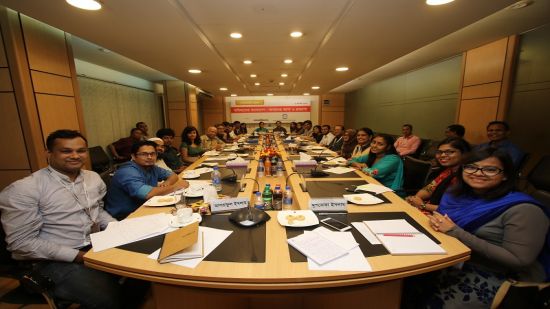 Youth are the main driving force of the nation. What future of Bangladesh do they dream of?
On 5th August, BIPSS and Prothom Alo jointly organized a roundtable discussion named "Future Bangladesh: Hopes and Expectations" which brought the dreams of the youth in light- the problems they want to fight and the future they want to build. This was the first roundtable of the series which will be held on different issues of national interests. The roundtable was attended by 25 members of youth community drawn from various universities, youth organizations, and civil society. It was jointly moderated by the President of BIPSS, Major General ANM Muniruzzaman (Retd) and the Associate Editor of Prothom Alo, Abdul Quayum.
Here are few glimpses from yesterday's roundtable. Stay tuned with BIPSS to know more about this!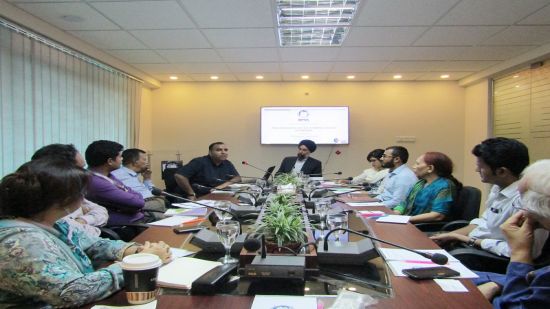 Mr. Manpreet Singh Anand, Former Deputy Assistant Secretary for South Asia at the US Department of State, visited BIPSS on July 10, 2017. He is currently a consultant with the US Institute of Peace (USIP) working on issues of Peacebuilding and Countering Violent Extremism (CVE).Mr. Anand was the key-note speaker at a stakeholder roundtable on Peacebuilding and CVE convened by BIPSS. The roundtable discussion was moderated by Mr. Shafqat Munir, Research Fellow, and Head of Bangladesh Centre for Terrorism Research (BCTR). It included participants from various civil society organisations working on these issues.During the visit, Mr. Anand was also briefed about the various research and outreach activities of the institute.

Security threats have long been hindering South Asia's stability and growth. How much do we know about them?
Read our latest commentary "Transnational Security: Local Approaches to Global Threats?" to know about the threats and their impacts on the region. Erina Mahmud writes. 
Please Click Here to See the Commentary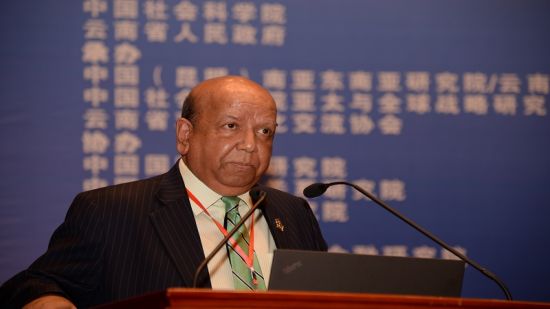 President BIPSS, Major General A N M Muniruzzaman, ndc, psc (Retd) was invited as a Keynote Speaker at the Inaugural Ceremony of the 5th China - South Asia and South East Asia Think Tank Forum in Kunming, China. He shared the panel with the Governor of Yunnan and former Prime Minister of Thailand. In his Keynote address, General Muniruzzaman highlighted on the strategic significance of Belt and Road Initiative (BRI) and the role of Bangladesh. The forum was attended by over 400 delegates from South and South East Asia, China and international organisations.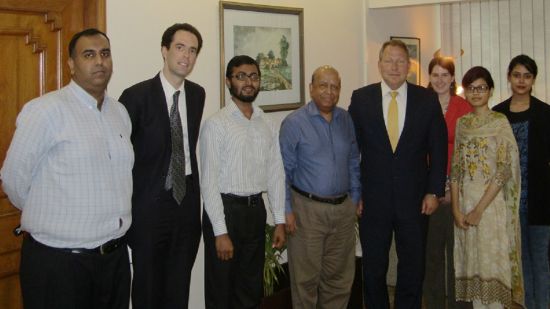 Mr. Neal F. Kringel, Deputy Assistant Secretary of State, Bureau of Conflict and Stabilization Operations (CSO), US Department of State, called on President BIPSS on Sunday, 18th June 2017. During the visit, Mr. Kringel and the delegation were briefed on BIPSS' research activities on Peace Studies and Countering Violent Extremism (CVE).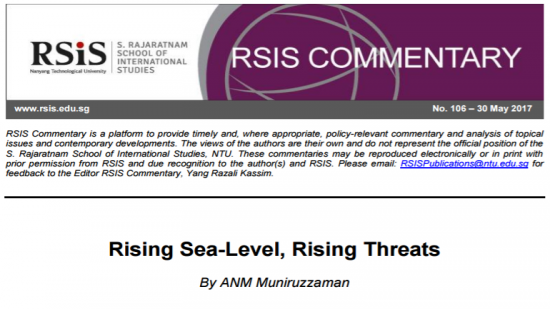 S.Rajaratnam School of International Studies (RSIS) in Singapore has recently published a RSIS Commentary titled "Rising Sea Level, Rising Threats" authored by President BIPSS, Major General Muniruzzaman (Retd). The commentary is based on his briefing on Sea Level Rise (SLR) at the United Nations Security Council in New York. It analyses the impact of SLR and identifies its security implications.
To read the RSIS Commentary please Click Here.